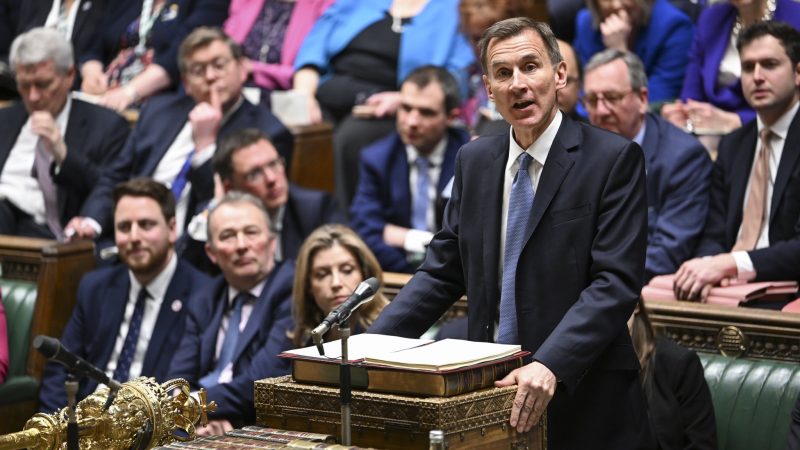 Jeremy Hunt delivered his Spring Budget this afternoon. Among the measures announced were an expansion of free childcare provision to provide 30 hours to one- and two-year-olds in England, though the policy will not be fully implemented until September 2025.
Hunt announced that sanctions would be applied "more rigorously" on people on benefits who "fail to meet strict work-search requirements or choose not to take up a reasonable job offer". He also said £63m would be spent on programmes to encourage the over-50s back to work.
He revealed that the lifetime allowance – the cap on the amount workers can accumulate in pensions savings before paying extra tax, previously set at £1.07m – would be scrapped and that the tax-free yearly allowance for pensions would rise from £40,000 to £60,000.
The Chancellor confirmed that corporation tax will rise in April from 19% to 25% but said only 10% of firms would be subject to the full 25% rate. He also announced that firms will be able to deduct investment in new machinery and technology from their taxable profits – in a move he said would be worth an average of £9bn a year.
Hunt revealed that the government would extend its household energy support programme for a further three months and that energy costs for consumers on prepayment meters would be brought in line with those paying by direct debit.
Responding to the Budget, Keir Starmer argued that the economy "needed major surgery" after 13 years of Conservative government, adding: "But like millions across our country, this Budget leaves us stuck in the waiting room with only a sticking plaster to hand."
The Labour leader said: "The verdict on this Budget is clear. They won't offer change, because they can't. And so our course is set – managed decline. Britain going backwards. The sick man of Europe once again. That's the Britain they've created, and they should look it in the eye."
Here's what the rest of the labour movement had to say…
Trade unions
TUC general secretary Paul Nowak said expansion of childcare provision was "long overdue". Commenting on the Budget more broadly, he said: "The Chancellor spoke about a high-wage and high-skills economy but did nothing to deliver it. The UK is still in the longest pay squeeze for more than 200 years. And our public services are still run-down and understaffed.
"There is no plan to get wages rising across the economy. Real wages will not return to 2008 levels until 2026. And the elephant in the room is the lack of funding for our public services and the pay rises needed to recruit and retain nurses, carers and teachers."
Unite general secretary Sharon Graham said: "Today, the Chancellor had a chance to save the National Health Service – starting by paying NHS workers their dues. Instead, he made the wrong choices and delivered a historic betrayal where there wasn't a penny for the NHS pay in the Budget.
"So while Jeremy Hunt rearranges the deck chairs for corporate Britain, workers in the real economy face a crisis. This Budget does next to nothing to address the historic cost-of-living crisis hitting workers throughout our broken economy."
UNISON general secretary Christina McAnea said: "It's funny how the chancellor can lay his hands on billions when he wants. Ministers have sounded like a broken record, insisting the country can't afford to pay key workers more.
"Yet, in a flourish, there's cash for another fuel duty freeze, tax cuts for those who need them least and no action to curb the mega-profits of the oil and gas giants. But not a dickie bird on public sector pay."
Fire Brigades Union general secretary Matt Wrack said the Budget amounted to the Chancellor sticking up "two fingers to workers".
He said: "The multi-millionaire Chancellor has declared war on hard-pressed workers today with this Budget of cuts. The government has learned nothing from nearly a year of industrial disputes, caused by its outrageous attempts to cut the wages of firefighters, rail workers, NHS staff, postal employees and teachers."
Royal College of Nursing's director for England Patricia Marquis said: "England's NHS and social care system is ailing, and the Budget did not put it on a better path. Jeremy Hunt is on the record less than a year ago raising the alarm over the greatest workforce crisis in NHS history, but as Chancellor he is not yet gripping it."
National Education Union joint general secretary Mary Bousted said: "If we are to tackle the serious recruitment and retention problems and repair the damage to education, major changes are needed to the government's unjustified and dangerous austerity policies.
"Improving pay for ordinary people is not only essential to defending them against the impact of the worst cost-of-living crisis in decades – it is also essential to support spending power and economic growth. On today's evidence, the government clearly prefers austerity policies despite the damage they cause."
Labour Party
Shadow Chancellor Rachel Reeves said: "This Budget was a chance for the government to unlock Britain's promise and potential. But instead they decided to continue papering over the cracks of 13 years of economic failure."
She added: "Growth was downgraded in this Tory Budget, but Labour will not allow us to keep bumping along this path of managed decline. With our mission to secure the highest sustained growth in the G7, we will create good jobs and productivity growth across every part of our country."
Welsh First Minister Mark Drakeford said: "Today, the Chancellor delivered less than a bare minimum Budget. He's fallen short in addressing the real challenges people are facing. He had the financial levers and capacity to provide comprehensive and meaningful support but chose not to meet the scale of the task ahead."
Commenting on the government's extension of household energy bill support, Shadow Climate Change and Net Zero Secretary Ed Miliband tweeted: "Finally the government has accepted Labour's demand to stop energy prices rising.
"But they still refuse to do a proper windfall tax to make the oil and gas giants pay their fair share. They're leaving billions on the table that could be used to help families with the cost of living."
Shadow housing minister Matthew Pennycook said the government's decision to abolish the lifetime allowance on pensions "tells you everything you need to know about this Conservative government".
"Instead of doing more to help struggling families, they've prioritised a costly tax cut that will benefit some of the most affluent people in society," he said.
Former Shadow Chancellor John McDonnell described the Budget as "appalling", tweeting that he felt the debate was "cut off from the reality of what our people are having to cope with in their day-to-day lives".
Nadia Whittome said the Budget featured "lots of self-congratulations, little for working people", adding that it offered "nothing for the 800,000 children in poverty who aren't getting free school meals".
Richard Burgon tweeted: "You wouldn't know from what the Chancellor said that people face the sharpest fall in living standards in decades. Instead of policies to help people with the cost-of-living emergency, boost wages or rebuild public services, we got more of the same."
Charities, think tanks, campaign groups
George Dibb, the head of the Institute for Progressive Policy Research's centre for economic justice, said: "Today's Budget contained small steps towards growth but fell short of the giant leap needed for serious, long-term progress.
"The minimum this Budget had to do was put in place policies so the UK can compete with the US and EU in developing the green industries of the future, and it fell short of the ambition needed."
Fabian Society general secretary Andrew Harrop said the Chancellor had "fiddled while Rome burns" and had done "nothing to put extra money into the pockets of low and middle income households".
Harrop added: "Instead of acting to address the country's unprecedented cost-of-living crisis, Mr Hunt instead chose a pension tax giveaway for the wealthy. That will be a bitter pill to swallow for people struggling to feed their families."
The Joseph Rowntree Foundation's senior economist Rachelle Earwaker warned that the "difficult years are far from over" and said the omission of action to tackle the housing crisis was "short-sighted and means the Chancellor is ignoring a growing and serious economic challenge".
New Economics Foundation chief executive Miatta Fahnbulleh said: "After a lost decade where economic mismanagement has led to the biggest squeeze on living standards for generations, today's Budget failed to act on the most important issues facing people today.
"The Chancellor still believes in the failed fairytale where tax cuts for the rich and spending cuts for everyone else will magically lead to greater prosperity."
Campaign group Magic Breakfast's policy and public affairs manager Lorraine Kelly said: "Today's Budget makes clear that children and young people are not being prioritised."
She continued: "Breakfast specifically enables children and young people experiencing hunger to learn and thrive to the best of their ability in school. An effective intervention must put children and young people first and tackle morning hunger directly, and the commitments announced today don't do this."
More from LabourList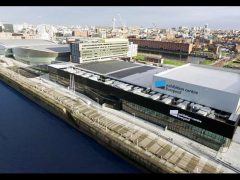 Uncategorized
Help us help you at conference Labour conference is just around the corner, and the LabourList team are…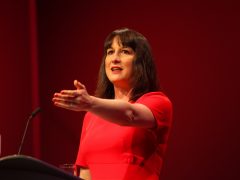 Comment
On August 25th, Colne Valley Constituency Labour Party agreed to send the following motion forward to national conference:…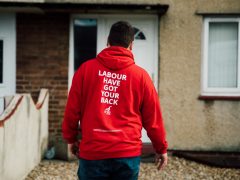 Comment
At a time when technology is transforming every aspect of our lives, politics turns out to be no…