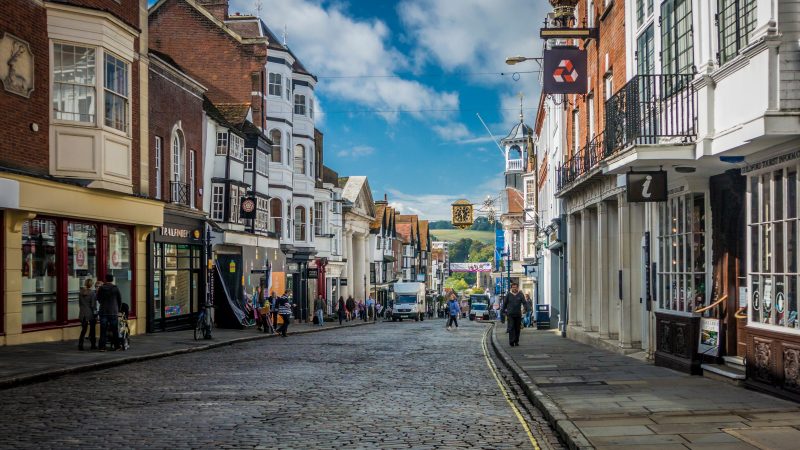 Under the Conservatives, Britain's economy has stagnated. We are the only G7 nation that has an economy smaller than it was pre-pandemic. This is no coincidence. 13 years of underinvestment has led to low growth, low wages, high prices and high insecurity for working people all across Britain. With inflation outstripping wages, good jobs that you can raise a family on feel increasingly scarce. The Conservatives can blame external factors all they like, but it is their failure to deliver economic growth and instil resilience in our economy that has left Britain ill-prepared for the shocks we have felt from Covid, Brexit and Putin's war.
Public investment in research and development has been around just half of what the German and Japanese governments have invested (as a percentage of GDP) since the Tories came to power. The result? A predictable lack of private investment, to the extent that the International Monetary Fund is projecting an investment gap in the UK of £800m over the next five years.
Families and businesses are paying the price for the government's shambolic incompetence. The next general election will be fought against the backdrop of a dire economic situation and the quest for growth, amid the transition to net zero. The challenge for our Labour Party is to demonstrate that we understand how to deliver sustainable growth, whilst operating within tight fiscal constraints.
The Labour Party leadership has made it clear that accelerating economic growth is central to everything they want to achieve – and a necessary precursor for achieving their ambitions in government. The relationship between government and business is at the heart of this mission. Building and facilitating good, successful, strong British businesses of all sizes will be central to helping achieve this vision for the UK. In particular, small and medium-sized enterprises (SMEs) need government support to make the most of the green tech revolution and compete in the global marketplace.
That is why I am leading a new project to pool insight and ideas on how Labour can support SMEs to deliver green, local, growth. 'Fair Competition for Fair Prosperity' – a partnership between Progressive Britain and Renaissance – begins with a series of essays that look at the opportunity to future-proof our economy by removing regulatory and tax hurdles, enhancing business governance and resilience and creating more inclusive investment structures.
Our new project will bring forward policy ideas that:
Remove horizontal and vertical barriers to competition
Enhance business governance and resilience
Tackle perverse tax and investment structures
To date, we have published essays on the role of venture capital in making Britain an attractive place for SMEs (by investor Andrew Dyson), using competition policy to support SME productivity (by economist David Stallibrass) and opportunities for radical tax reforms (by businessman Siaf Millar). More are in the pipeline, covering topics such as climate change, regulatory reform, social impact and diversity and skills.
As Liz Hind, pub landlady and co-chair of Women in Business, writes in her essay on how Labour can reform dispute resolution: "Providing a fair approach for SMEs to thrive is important not just for those running them, but for employees too. In 2022, SMEs (businesses employing zero to 249 people) accounted for over 16 million people, 60.7% of private sector employment."
And as entrepreneur Paul Lindley OBE will state later in this series: "In times of change, we need to embrace change. We must create an economy that places long-term benefits above short-term profit. We must recognise that if capitalism is to work well, more people must own capital. We must shape our economy so that it delivers social and environmental benefits to local communities. All these aims can be achieved through strengthening and growing our small and medium business. It's time to truly unleash the potential of our entrepreneurs and SME businesses to build a sustainable, stable, fairer and growing economy, but to do this a competent political leadership is needed that has a credible and visionary economic plan."
Labour leader Keir Starmer, Chancellor Rachel Reeves and Business Secretary Johnathan Reynolds are beginning to offer these ingredients. Our coalition is here to help. And if you would like to join us on our voyage of exploration, discovery and policy re-invention then please get in touch with Renaissance and Progressive Britain as we seek to help Labour – the party of business – move into government and transform our economy for the decades ahead.
More from LabourList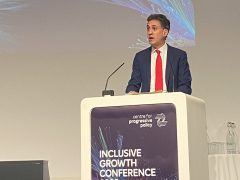 Daily email
With the Tories doubling down on anti-green attacks, Ed Miliband gave Labour's 'green jobs and lower bills' messaging…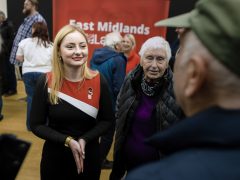 Comment
I was on day four of my honeymoon in Suffolk when I got the call to say Peter…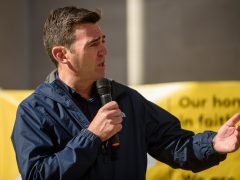 News
Andy Burnham has said "there is an argument for a basic income" and proposed overhauling inheritance tax to…