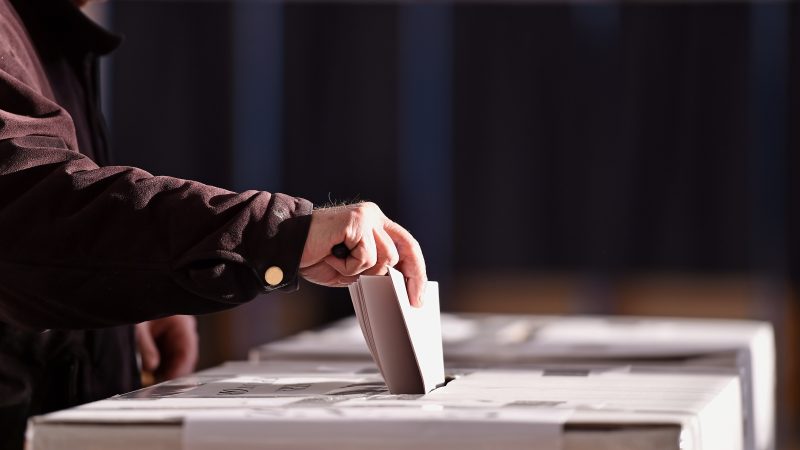 USDAW this week took the historic decision to back proportional representation (PR) for Westminster elections. Our union represents over 360,000 workers in retail, distribution, food manufacturing, call centres and many other trades. Our members are working people who across the country are confronted by the cost of living crisis. They know that politics isn't working for them – and that the Westminster system is part of the problem.
At work and at home, USDAW members see every day that it's not an easy time for working people in the UK. Inflation remains stubbornly high with prices for essentials at record levels. A decade and a half of stagnating wages means the average person finds themselves over £10,000 a year worse off.
Workers are bearing the brunt of the failures of this government. Meanwhile the Tories have let our country stagnate. They are propped up by a political system which time and again gives them disproportionate power in Westminster they've no interest in using to help struggling families.
A new government is not enough
That's why we need a new government – a Labour government that could begin to reverse the damage inflicted upon working people and help transform Britain into a fairer society.
But that on its own is not enough. As Keir Starmer has said, we need a new government and a new way of governing. We need a new political system.
On Tuesday, USDAW became the latest Labour-affiliated trade union to back calls for proportional representation at its Annual Delegate Meeting in Blackpool. Delegates from across the UK voted for a new voting system that would help give a voice to all of our members, wherever they live, and ensure the interests of workers can no longer be ignored.
Check out the full motion text here:

"To support the introduction of a form of proportional representation for general elections, to protect and improve representative democracy in the UK…"https://t.co/xKlaz4M7eY

— LCER (@Labour4PR) April 25, 2023
USDAW only recent converts to PR
Trade unions have always led the struggle for democracy and to hold the powerful to account. Our goal has always been to put power in the hands of working people — in workplaces and at the ballot box. Making our Parliament more representative of the voters will be a powerful way to do that.
Over the past two years we've seen growing consensus across all arms of the labour movement for reform of the electoral system. It was in part thanks to the support of a majority of trade unions that the Labour Party conference voted overwhelmingly last year, for the first time, for PR to be included in the next manifesto.
USDAW wasn't one of those unions. But our members heard the arguments for reform and over recent months they too have decided that the case for change has become hard to dispute. I'm a recent convert to PR, but today I can say – as a member of USDAW for the last forty years – I'm proud that we have become the latest trade union to back electoral reform.
A handful of marginal seats decide who governs us
Keir Starmer has himself acknowledged that there's a profound sense across the country that our politics isn't working and that Westminster is part of the problem.
Thanks to First Past the Post, too many voters see their voices ignored election after election. From my roots in South East London and my time as USDAW's Eastern Divisional Officer, I know vast areas of the UK are virtually uncontested whenever the country goes to the polls. A small minority of voters in a handful of marginal seats effectively decide who governs us all.
That's why it's not enough to just kick the Tories out of office. We also need to change the system that has unfairly kept them there for far too long. Never again should they be allowed to become comfortable at the expense of working people.
Now, as USDAW joins a growing majority of Labour-affiliated trade unions in supporting electoral reform – alongside Unison, Unite, ASLEF, FBU, the MU and TSSA – it's clear that demand for change is continuing to grow.
Trade unions representing over two-thirds of Labour affiliates now have policy in favour of PR. Unions will play a crucial role in Labour's policy-making process throughout this year and as we get closer to the next election. Our message is clear: PR must be part of the path to a better future for working people.
With USDAW throwing its support behind electoral reform, the victory for fair votes — and a fairer future for working people — is closer than ever before. I look forward to us joining our sister trade unions in supporting the campaign for proportional representation within the Labour movement and beyond.
More from LabourList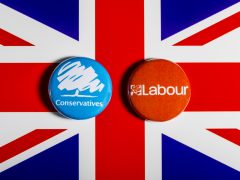 Comment
If you listen to some commentators, you'd think Labour are now destined to be the largest party in…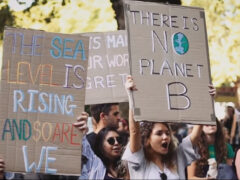 Comment
If the past two years have taught us anything, it is that there is still a lot of…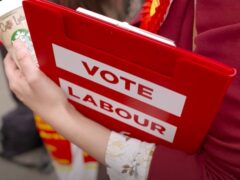 News
Aspiring Labour MPs can now apply for selection in all remaining seats without prospective parliamentary candidates, with the…