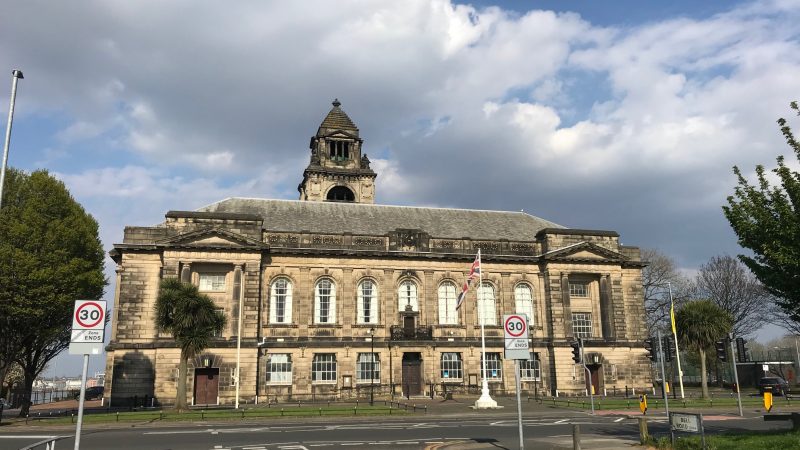 Any Labour politician in the Wirral is aware that they stand on the shoulders of our most famous adopted son, former Prime Minister Harold Wilson, who I was glad to unveil a blue plaque for in 2016 on the front of his old school.
It was Wilson who famously said: "Unemployment more than anything else made me politically conscious." Well, when I was growing up in the '80s and '90s, I saw how Tory neglect had failed us on Merseyside and how a Labour government put it right. It's why I'm so proud to be leading for Labour on the issue which is front and centre of Labour politics at home in the Wirral and across the country: the labour market.
But, all over the country, we've been failed again by another Tory government that doesn't understand that good jobs, in the right places, are the bedrock of both our economy and our society.
Today, the UK labour market is smaller than before the pandemic. After 13 years, Keir is right to say that the Tories have left the NHS on its knees – more than 2.5 million people are economically inactive due to long-term sickness, a record high. This is a moral disaster, and also an economic one, costing our economy up to £150bn per year in lower tax receipts, higher social security payments and spiralling NHS costs.
Businesses are crying out for staff, economic inactivity has soared, real wages are falling further with every passing month. Everyone can sense that we're being held back by a generation of Conservative failure.
So, as Labour's shadow employment minister, I'm extremely proud to be tackling one of our country's biggest problems, with our commitment to pursue the highest employment rate in the G7.
To achieve this, we'll reform work capability assessments, provide targeted help for over-50s and reduce the disability employment gap (currently standing at 30%) by fixing our broken access to work system, which sees people waiting months and months for a decision.
Locally, there are plenty of encouraging green shoots, with Liverpool City Region going from strength to strength as a combined authority supporting our growing creative and green energy industries.
Once we have a Labour government, Labour will devolve employment support so that local areas can tailor the right policies for the right areas. This is important because, while I know the Wirral like the back of my hand, it should be local leaders who know their areas and their local labour markets making decisions that work for them. Our ambition for the next Labour government is to give a huge amount of power away to those local experts who understand their areas better than ministers and civil servants stuck in Whitehall.
This isn't to criticise civil servants in London, who do fantastic work every day, but when local public services wither away, national programmes lose their appeal.
Let me give you an example. In my constituency last year, our job centre burnt down. You might not be surprised to hear that there was no outpouring of grief, no profound sense of loss for a treasured community institution, nothing at all really. The job centre should be an important local service and institution, but under the Tories it has become a conveyor belt to low-paid, unfulfilling work, rather than a catapult to a good career. I'm determined to change this.
Across the Wirral, Merseyside and the rest of the country, we have some fantastic work coaches providing employment support. But no matter how good your staff are, it's blindingly obvious that you need more than a rushed ten-minute appointment to get to know somebody new, especially if they might be low on confidence.  
In the North West, more than one in six workers are over-skilled for their current job. I think that almost all of them could be more fulfilled, more productive and better paid. Tackling this begins with an employment support system that wants the very best for people, rather than our job centres just wanting to tick people off the list and get them back out the door.
We can increase the capacity of failing job centres, but we also need to change the culture. Thankfully, this is where local areas can lead the way. 
If Merseyside's local public services felt more like the friendly hospitality that we're known for, I think that would be no bad thing.
As public servants, we should have high ambitions for everyone we meet, rather than shovelling them out the door to a low-paid job as fast as we can. 
Ambition is the thread that connects Labour to the communities we seek to serve. People I meet in the Wirral and across the country are ambitious for their areas. They see the wasted potential, the underinvestment, the neglect, and they know that things could, and should, be very different. It's up to Labour to match that ambition and convince people that, not only is this bright future is possible, but that we have politicians who are in it for the long-haul, working tirelessly over the course of a government to undo the years of damage and build a fairer Britain.
Rebuilding Britain is a giant task, it won't be done overnight or even within one parliamentary term, but it's the task of the next Labour government, just as it was for Wilson before us. I'm proud to be representing my home on the Wirral in that task, and I can't wait to get started.
More from LabourList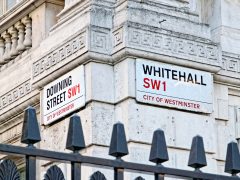 Comment
New governments need to make a splash, to make changes, to make their mark. The first 100 days…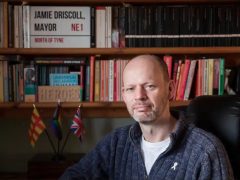 News
The Labour mayor for the North of Tyne region Jamie Driscoll has been blocked by the party from…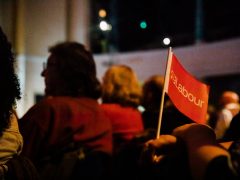 News
Labour Party membership has fallen by almost 170,000 since 2018 and by approximately 19,000 since last summer, despite…