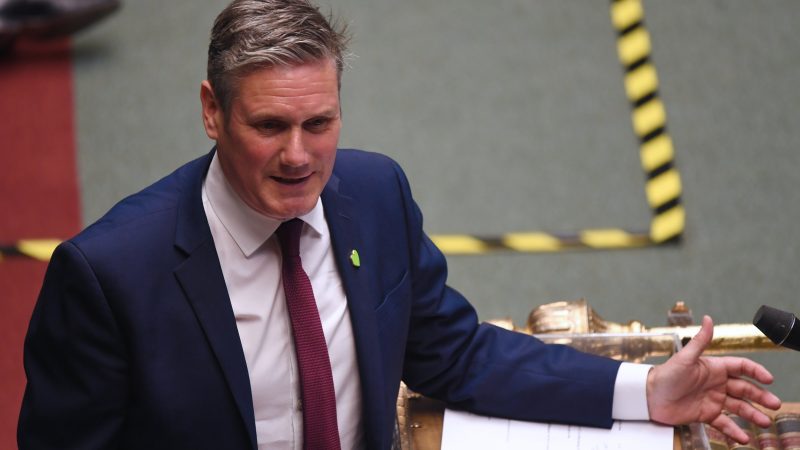 The headline event of this week's Prime Minister's Questions was the ejection of Tory MP Paul Bristow by the Speaker for heckling Keir Starmer. PMQs watchers will have been noting Lindsay Hoyle's increasingly crabby demeanour when dealing with the braying and heckling that often attends the weekly session (and that's without his thundering response to a glib not-apology from Kemi Badenoch earlier this month), but nonetheless the Speaker's sharp "Mr Bristow, I think you're going to be leaving… I'm not having it" was somewhat unexpected. You'd think the MP for Peterborough being asked to leave would be a the mark of a particularly raucous session, but today's was standard, even dull, fare.
Starmer started the afternoon by quizzing Rishi Sunak about migration figures ("How many work visas were issued to foreign nationals last year?"). The discussion of immigration by the Labour leader was, as it generally is, bloodless and dispiriting, with the Prime Minister's boasting about the government's crackdown on foreign students bringing dependents to the UK spilling into actively distasteful.
The exchanges were predictable: Starmer attacking Sunak on missed targets, Sunak countering by accusing Labour of being a party of free movement and its leader of believing in "uncontrolled migration" (this would, I am sure, come as a surprise to the Labour Campaign for Free Movement) while championing the Conservative record. This week, he did that with the help of reports that the International Monetary Fund expects the UK to avoid a recession; Starmer was commendably dismissive, saying the Prime Minister was trying to make out that "breaking the economy" was "some kind of carefully crafted plan" and was convincing no one.
Starmer livened things up with a good line of jokes about Suella Braverman's driving issues, starting off with a jibe about the Home Secretary having "a problem coping with points-based systems", accusing her of "speeding into the void left by the Prime Minister" and, finally, after Sunak had point-blank ignored his question about whether Braverman might need a "career change", finishing off the bit by rounding on the Prime Minister: "The Home Secretary may need a speed awareness course – he needs a reality check." But overall it was slim pickings for anyone looking for either substance or entertainment this week, with Starmer on wooden form and Sunak doing his usual relentlessly positive head boy act. Today's PMQs is the last before Whitsun recess, and by the state of today's back and forth both Prime Minister and opposition leader need the break.
More from LabourList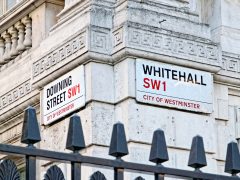 Comment
New governments need to make a splash, to make changes, to make their mark. The first 100 days…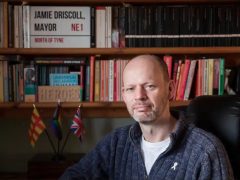 News
The Labour mayor for the North of Tyne region Jamie Driscoll has been blocked by the party from…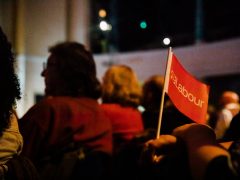 News
Labour Party membership has fallen by almost 170,000 since 2018 and by approximately 19,000 since last summer, despite…