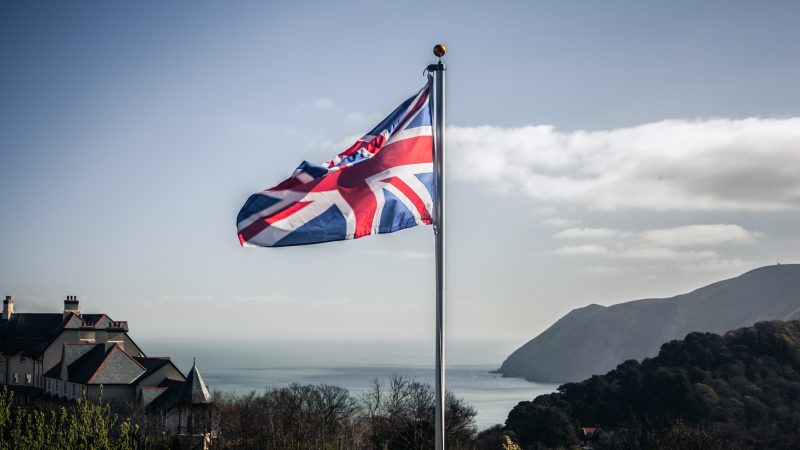 Sign up to LabourList's morning email for everything Labour, every weekday morning.
"The Scottish National Party and Labour are tied on 35% each...only the second Westminster Voting Intention Poll publicly released by any company since June 2014 in which the SNP has not led in Scotland." Redfield & Wilton Strategies' latest polling makes for brilliant reading for Labour with the Rutherglen and Hamilton by-election now looming.
LabourList's Morgan Jones caught up with Scottish Labour deputy leader Jackie Baillie for an exclusive chat on the campaign trail last week. She notably said Labour-turned-SNP voters were "coming back to us", disappointed with the SNP's record and keen for "grown-up" co-operation between Westminster and Holyrood. It's a striking contrast to the level of residual SNP loyalty found in some Scottish focus groups earlier this year even among former voters who say they are "unsure" how they'll vote after their finance saga, as LabourList columnist Joe Alder has written.
Momentum faces £143,000 drop in reserves
Elsewhere, LabourList can exclusively reveal a £143,000 drop – around 40% – in reserves at campaign group Momentum, between late 2021 and late 2022. Hilary Schan, co-chair, told us it is a "tough time for the left" given Labour's "purge" and its reliance on "ordinary people, not big money donors". New accounts show reserves of £214,445 last December, though it launched a fundraiser last winter that accounts largely won't reflect – with more than 1,000 supporters said to have pledged new or extra cash.
LabourList also happened to catch up with TUC general secretary Paul Nowak yesterday, ahead of Congress next week. Their new polling shows most voters back higher taxes on the wealthy, windfall profits and capital gains, with Nowak urging a "national conversation" about tax. Asked what he made of Labour ruling out tax hikes, Nowak said he'd keep making the case "we shouldn't rule anything out", but acknowledged "whenever Labour talks about taxes, they're going to get battered by the right-wing press." He added: "Ideally Labour would do everything that I say all the time, but we don't live in that world. My job is different than Labour's job – Labour have got to set out what they think is going to help win the next election." Read more from the interview on LabourList later this week.
From ULEZ to STZ, 'toadying' to Starmer and Labour U-turns
Elsewhere, the FT's published a strangely timed list of Starmer's U-turns. Rosie Duffield's published an eye-catching piece on the "dark art of toadying to Starmer".
It's one year since a Labour probe began into veteran chief whip Nick Brown over an undisclosed complaint, and apparently it's still ongoing. Brown told LabourList he was forbidden from discussing the complaint publicly, but was cooperating fully with the investigation, continuing his constituency work and "maintaining a good division record" in parliament.
Here's a round-up of what went down at yesterday's PMQs, with Starmer ratcheting up the pressure over the "cowboy builders" at No, 10, and Sunak warning Labour can't "bankrupt Britain" when "they've bankrupted Birmingham".  You can read a more sensible explainer of Labour-run Birmingham council's woes here.
Over in Cambridgeshire, ULEZ-style political tensions are clear, with Labour-run Cambridge council now coming out against a planned "sustainable travel zone".
Scotland round-up
In Scotland, Labour council chiefs have written jointly to the First Minister condemning his new Programme for Government for not offering more cash or local devolution. Labour's Shadow Scotland Secretary Ian Murray has a new petition against "draconian" restrictions on football supporters' buses too.
The IPPR also has a thoughtful State of the Union study out, on the public's "ambivalent" and starkly divided attitudes towards the union across England, Scotland, Wales and Northern Ireland. LabourList columnist Sunder Katwala had an equally thoughtful paper out on how Labour deals with culture wars too earlier this week, and an op-ed on it for us here.
And finally, Labour vowed last night to "unblock access" to the EU's Horizon scientific research programme, but it was rather overshadowed by the government announcing today it has reached a "bespoke deal" to rejoin. New Shadow Secretary of State for Science Innovation and Technology Peter Kyle got straight to work calling Horizon access a "relief", but "too late" for researchers and firms who've already lost huge funds and "taken their jobs and expertise elsewhere."
Sign up to LabourList's morning email for everything Labour, every weekday morning.
More from LabourList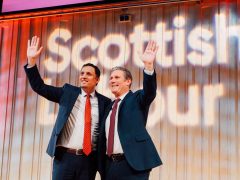 Daily email
Rutherglen: Will Labour win – and would it really signal Scottish revival? Starmer is hitting the campaign trail…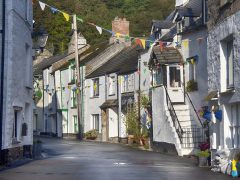 Comment
Labour has promised a 'Take Back Control Bill' in the first King's Speech. Aimed at England, it must…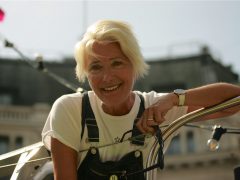 News
Almost 100 climate activists, experts and campaigners from around the world have written to Labour leader Keir Starmer,…