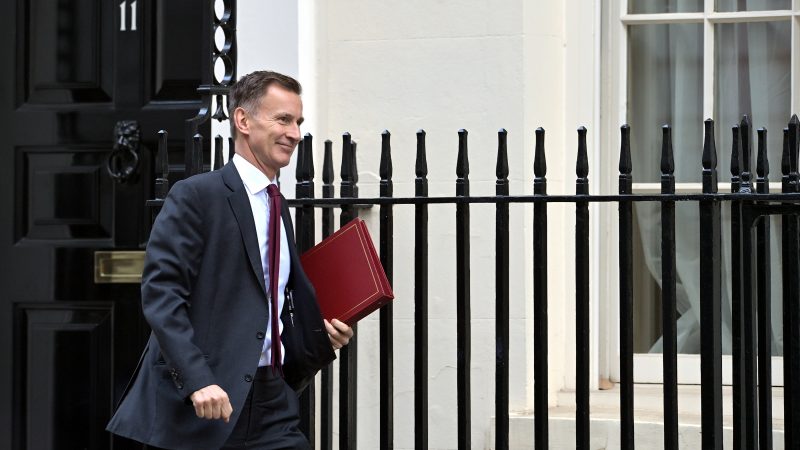 Senior Labour politicians have urged Jeremy Hunt to increase benefits in line with inflation following reports that the Chancellor could increase social security by a smaller amount in the autumn statement on Wednesday.
A letter to Hunt – signed by four former Labour Work and Pensions Secretaries and three of the party's metro mayors – argued that "the case for uprating payments in line with inflation is not just a moral one but a pragmatic one too".
Bloomberg reported last week that the Chancellor is considering raising benefits in line with October's inflation rate rather than September's figure as is typically used – which would see an increase of 4.6% rather than 6.7%. Hunt refused to rule out such an approach in an interview with the BBC over the weekend.
The letter to Hunt stated that a "failure to increase payments in line with inflation in this year's uprating order would lead to a real-terms loss of income for some of the most vulnerable people in society during a cost-of-living crisis".
Its signatories include former Work and Pensions Secretaries Peter Hain, David Blunkett, Alan Johnson and Andrew Smith, alongside Labour metro mayors Andy Burnham, Steve Rotheram and Tracy Brabin.
Labour MP Debbie Abrahams, who coordinated the letter, said: "At the height of a cost-of-living crisis, a real-terms cut in social security payments would bring misery to hundreds of thousands of families across our country.
"That's why this letter to the Chancellor has been so well supported by both former Secretaries of State responsible for social security and the metro mayors for the three biggest city regions in the north."
Abrahams – a member of the Commons work and pensions select committee – added that she hopes the letter "helps to shift the dial in the Treasury and ensure that the Chancellor uses the autumn statement to support the most vulnerable".
The letter declared that the UK's social security system is "one of the least generous in Europe", which it said had "resulted in record levels of working people living in poverty and 71% of poor children coming from working families".
It continued: "The case for uprating benefits in line with inflation is not just a moral one but a pragmatic one too. By enabling better health outcomes and improvements in healthy life expectancy… through improvements in social security payments, we will increase the country's productivity at a time when it is lagging."
Also speaking to the BBC over the weekend, Rachel Reeves said Labour in government would "use the inflation rate that is traditional, the September inflation".
"If you pick and choose from year to year which inflation number is the cheapest thing to do, then what you see is the gradual erosion of people's incomes," the Shadow Chancellor added.
The Treasury was approached for comment.
More from LabourList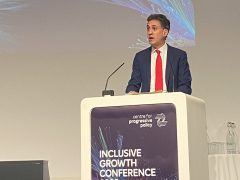 Daily email
With the Tories doubling down on anti-green attacks, Ed Miliband gave Labour's 'green jobs and lower bills' messaging…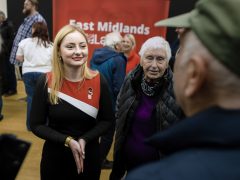 Comment
I was on day four of my honeymoon in Suffolk when I got the call to say Peter…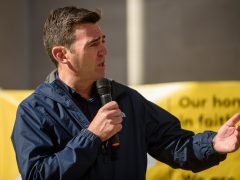 News
Andy Burnham has said "there is an argument for a basic income" and proposed overhauling inheritance tax to…