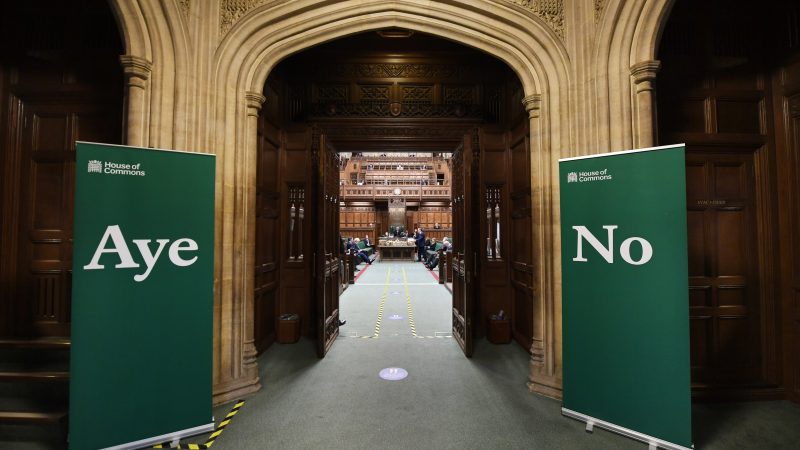 Labour frontbenchers who do not follow the party whip in votes later today on the conflict between Israel and Hamas will face 'consequences', a party spokesperson has confirmed.
The comments did not deter frontbenchers Naz Shah and Helen Hayes from speaking out hours later in the debate today however, backing a ceasefire publicly.
The party spokesperson refused to say explicitly whether frontbenchers would be sacked if they break the whip, telling journalists this afternoon: "This is a whipped vote, and every MP knows what the consequence of that means."
It is understood that Labour MPs are on a three-line whip both to support a Labour amendment to the King's Speech that does not go as far as calling for a ceasefire and to abstain on an SNP amendment that does call for a ceasefire.
Asked whether the party would sack frontbenchers who vote for the SNP amendment, the Labour spokesperson said: "We have set out Labour's position in the amendment that we have tabled.
"And we obviously expect Labour MPs to support the statement that we have tabled as a statement of Labour's policy, rather than any amendments that have been put down by others."
On whether frontbenchers voting for an amendment that is not the Labour position is "not going to be without consequence", the spokesperson said: "Correct."
They added in response to a later question: "You can take it from what I've said that the position we want is for Labour MPs to support the Labour amendment and not support that of any other party."
Asked what the consequence would be of breaking a three-line whip, the spokesperson said: "That's a matter for the chief whip."
A three-line whip is an instruction to MPs by their party to attend and vote in favour of its position in parliament.
According to think tank UK in a Changing Europe, there are "no fixed consequences" for disobeying the whip, and consequences have ranged from the whip being withdrawn to "reduced prospects of future promotion".
The deputy Commons Speaker confirmed this afternoon that both Labour and the SNP's amendments would be put to a vote this evening.
Labour's amendment: the detail
The Labour leadership's amendment states that the Commons "wishes to see an end to the violence in Israel and Palestine", "unequivocally condemn[s] the horrific terrorist attack and murder of civilians by Hamas", calls for the immediate release of all hostages and "reaffirm[s] Israel's right to defend its citizens from terrorism".
The amendment states that "all human life is equal and that there has been too much suffering, including far too many deaths of innocent civilians and children, over the past month in Gaza" and calls on Israel to "protect hospitals and lift the siege conditions".
The amendment continues by "acknowledging" the daily humanitarian pauses Israel has reportedly agreed to put in place but states that "they must be longer to deliver humanitarian assistance on a scale that begins to meet the desperate needs of the people of Gaza".
It describes delivering humanitarian assistance at such a scale as a "necessary step to an enduring cessation of fighting as soon as possible and a credible, diplomatic and political process to deliver the lasting peace of a two-state solution".
The SNP's amendment, by contrast, calls on the government to "join with the international community in urgently pressing all parties to agree to an immediate ceasefire" and would see the Commons "reaffirm that there must be an end to the collective punishment of the Palestinian people".
A separate amendment that also called for a ceasefire, put forward by Labour backbencher Zarah Sultana, was not selected by the Speaker for a vote.
'i must call for a ceasefire today'
Expectations are growing some frontbenchers will defy the party line.
In the Commons shortly after the Labour spokesperson's comments, frontbencher Naz Shah it would be a "grave injustice to not recognise acts of terror committed by Hamas", but added: "It would be a grave injustice if the world turned a blind eye while innocent Palestinians are being murdered by the hour."
She said she backed a ceasefire and "will be supporting the amendment which seeks an immediate ceasefire".
Shadow Minister for Children and Early Years Helen Hayes later said: "In calling for a ceasefire no-one is suggesting that the cessation should be unilateral or that it should be without conditions. Hamas must release the hostages. In war ceasefires do not always hold and we must all be realistic about the intensity of this conflict.
"But a bilateral humanitarian cessation of the violence – a ceasefire – is surely the minimum we should be demanding in face of such horrific suffering. This is not a minority view.
"The overwhelming prevailing view of my constituency is that where we have an opportunity to call for an end to the horrific suffering in Gaza, we must do so. Ceasefire is the word they understand to mean an end to the horrific suffering in Gaza."
She said there is no "easy response", but added: "We must all of us be able to stand in front of our own constituents with integrity and at peace with our own conscience on the issues that matter to them. And my conscience tells me that I must call for a ceasefire today."
Bradford East MP Imran Hussain, until recently a member of the frontbench, also told the Commons that the residents of Gaza "do not need a pause, they need it to stop" through a "real and immediate ceasefire". He stood down from his post earlier this month, which he said meant he would be more able to press for a ceasefire.
More from LabourList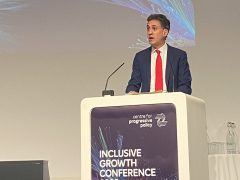 Daily email
With the Tories doubling down on anti-green attacks, Ed Miliband gave Labour's 'green jobs and lower bills' messaging…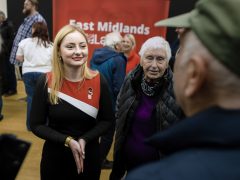 Comment
I was on day four of my honeymoon in Suffolk when I got the call to say Peter…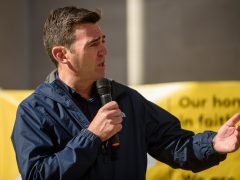 News
Andy Burnham has said "there is an argument for a basic income" and proposed overhauling inheritance tax to…