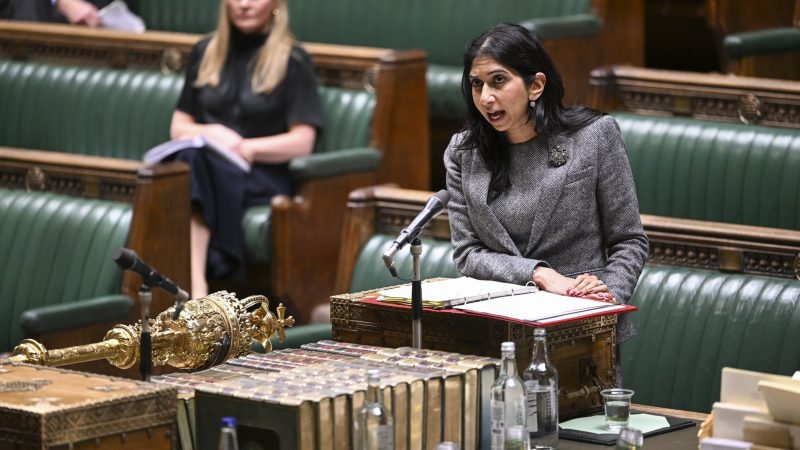 Sign up to LabourList's morning email for everything Labour, every weekday morning.
Good morning. The first draft I wrote of this email began by stating that the question of whether the Prime Minister would sack the Home Secretary after her incendiary – and reportedly not signed off – piece in The Times last week was hanging over Westminster. Fortunately for the country and less fortunately for Suella Braverman's career (and the timeliness of this email), it's hanging no longer: the Home Secretary is, as of just before 9am this morning, definitively out. Labour – particularly Braverman's opposite number– has had some pretty harsh words for Braverman over the weekend, and her boss must have agreed. Rishi Sunak is now carrying out a wider reshuffle later today: keep an eye on LabourList for reaction from Labour figures. They won't say anything nice. National Campaign Coordinator Pat McFadden has got things going, tweeting: "Reshuffling the Ministers won't change the Tory record over the past 13 years. It won't make any difference to the cost of living or to public services. The only way to bring about change is to get rid of this failed Tory government."
Selections and Labour's chances in Wellingborough
It was a big weekend for selections. Most pressingly, on Saturday, Labour selected its candidate in Wellingborough, where a by-election is likely after sitting Conservative MP Peter Bone was suspended from parliament for mistreating a staff member. A recall petition is currently open (it closes on December 19th). If it's successful, Genevieve Kitchen, originally from Northamptonshire and a former Newham councillor, will fight the seat for Labour. She called for Bone to "do the right thing and resign immediately", pledging to "give Wellingborough a voice in Westminster".
There's lots of reasons why Labour should feel confident about winning in Wellingborough. The party is polling very well indeed and Bone was handed a long suspension for serious and unpleasant bullying of a staff member, including an incident of "intimidating" sexual misconduct, not a record that will make people want to vote for your party. On the other hand, the seat has a Tory majority of 18,540, and by-election campaigns like the one that yielded fruit in Mid Beds (and you can read more on Labour's innovative campaigning there here) are resource-intensive. Whether the party will want to throw the kitchen sink at the Northamptonshire seat in a general election year also remains to be seen.
Elsewhere, local councillor Andrew Cooper was picked in the winnable new seat of Mid Cheshire, while in Pendle and Clitheroe, another new and likely winnable seat, former police inspector Jonathan Hinder was selected. We also have shortlists in several other seats, including Beckenham and Penge, which we've covered here at LabourList before: Melanie Ward, Liam Conlon, Luke Murphy and Marina Ahmad are all still in the race in that South London seat. In East Worthing and Shoreham, Abdi Mohamed, Scott Gilfillan and Tom Rutland have made the shortlist.
In other Labour news…
NHS APPOINTMENTS: Labour has reiterated plans for more hospital appointments announced at conference in October. Shadow Health Secretary Wes Streeting commented: "Labour's plan to cut waiting lists will deliver two million more appointments a year by paying staff extra to work evenings and weekends. We will pay for it by abolishing the non-dom tax status, because patients need treatment more than the wealthiest need a tax break."
HUMANITARIAN PAUSES: Commenting ahead of a foreign policy speech set to be given by Rishi Sunak tonight, David Lammy has said that it's "unacceptable that Israel still has not lifted the siege conditions" and reiterated calls for a "full and immediate humanitarian pause in the fighting across the whole of Gaza".
Sign up to LabourList's morning email for everything Labour, every weekday morning.
More from LabourList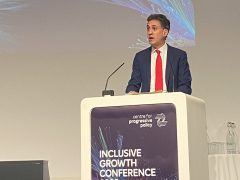 Daily email
With the Tories doubling down on anti-green attacks, Ed Miliband gave Labour's 'green jobs and lower bills' messaging…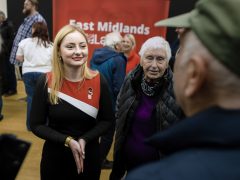 Comment
I was on day four of my honeymoon in Suffolk when I got the call to say Peter…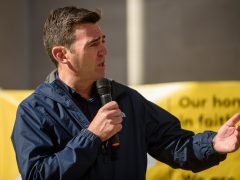 News
Andy Burnham has said "there is an argument for a basic income" and proposed overhauling inheritance tax to…