By David Lammy
So the Labour Party is getting to grips with the internet and online campaigning – not before time.
I don't think it is controversial to say that the British Right has taken to the blogosphere rather more successfully that the Left. It is, at the least, received wisdom that blogs like ConservativeHome, Iain Dale and the Spectator Coffee House dominate the online conversation; sometimes it certainly feels that way.
Such sites draw on strong historic traditions: libertarianism, free speech, and the right to protest. But the Right in Britain also enjoys the freedom that comes with not being in Government (and long may they enjoy it). Being in opposition gives the Right's men of letters (for it is almost invariably men) greater scope to present themselves as insurgents, and to burnish their anti-state, anti-Establishment credentials.
But we on the Left, of course, have our own powerful traditions of thought and debate to draw on. The Labour Party was built out of trade unions, friendly societies, meetinghouses and co-operatives – which have exchanging ideas in a flourishing civil society at their very heart. Don't tell me we don't have a place in the blogosphere. It's our rightful home.
But beyond blogging and sharing ideas, online organising and campaigning is, quite simply, the next phase in the way we do politics. As Clay Shirky, author of Here Comes Everybody, said in an excellent talk at RSA in February last year: the internet is helping people to organise without organisations and traditional organisational structures.
The tools now available to people have reduced the difficulty of group action. Groups that previously could not have achieved anything together can now achieve a great deal. And we are not only seeing more collective action, but different kinds of action.
In Tottenham (my constituency), for example, the Harringay Online site is a fantastic example of an online community resource. People in the area come together to discuss everything from good and bad local cafes and building firms, to bringing local crime to the attention of their Safer Neighbourhood Team – to advertising and debating a public meeting with me.
This is the world the Labour Party has to be ready for: a world where politicians are community figures first, political figures second. But if we are really going to make this work, I think there need to be two major changes.
First, we need to get to a place where debate isn't always seen as disloyalty. Being in Government means that the Labour Party needs always to face the challenges of being seen as incumbents, as the Establishment – of being seen as an out-of-touch political class like the Tories had become, and which our best traditions have always fought against. I hope LabourList – and blogs like Liberal Conspiracy and the Fabians' Next Left – will become a major part of this debate.
Second, we (the blogosphere as much as the Labour Party) need to understand that online campaigns needn't just be about getting elected.
The global campaigning site Avaaz.org (currently campaigning to stop the violence in Gaza, and for expressions of solidarity with the people of Zimbabwe), to the Mirror's Fair Tips campaign, to my own online campaign for the restoration of Lordship Rec (a local park in Tottenham), use simple email and online platforms to allow people to vote, contact their local council or newspaper editor, and in some cases to raise funds.
The internet can provide a space to debate issues that we feel passionately about, and to organise collective action for more than simply winning elections. We progressives are well aware that much remains to be fought for. So welcome, Labour List – another weapon in our arsenal.
More from LabourList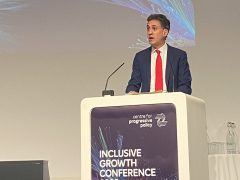 Daily email
With the Tories doubling down on anti-green attacks, Ed Miliband gave Labour's 'green jobs and lower bills' messaging…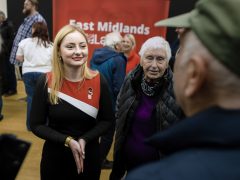 Comment
I was on day four of my honeymoon in Suffolk when I got the call to say Peter…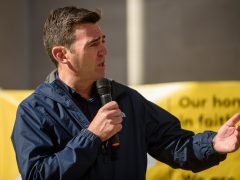 News
Andy Burnham has said "there is an argument for a basic income" and proposed overhauling inheritance tax to…