By Derek Draper
Last week we held Iain Dale to account for condoning Carol Thatcher's use of the term 'golliwog' to describe a mixed race tennis player. (He still does so).
Sadly the right wing blogosphere has today proved itself to be even more offensive and objectionable.
We list below a "dirty dozen" comments from Guido Fawkes' caption of the week competition (see our image).
We have no doubt that sections of the blogosphere will accuse us of picking a fight, or seeking vengeance for Guido's attacks on me this week.
In fact I am ignoring the personal and offensive comments posted on his website about me and my family. But we should not – and cannot – ignore this.
Because this goes beyond personal abuse.
This is about zero tolerance of racism. It is about coming down firmly on racists and their apologists and enablers wherever they show their sick, ugly heads.
We call on Paul Staines aka Guido Fawkes to remove these comments immediately and apologise. Paul has personally told me in the past week that he is not a racist and will sue anyone who calls him one. Well, Paul, if that is so, take down these comments now. They are on your website, inspired by your provocative competition. You should hang your head in shame.
We have today removed Guido Fawkes from our blogroll. Just a gesture, we know. But an important one.
We call on Iain Dale to do the same and remove his link to Guido Fawkes' racist website and we call on ConservativeHome to do likewise.
LabourList will stand up against racists for as long as it takes. Racism has no place in the world, and no place on the internet.
Warning – any decent person will be offended by these comments, all from Guido Fawkes' site in response to this 'caption competition':
"Gordon, having failed at everything else, gets involved in bizarre initiation ceremony with some upcoming gang members."
"And what British job would you like when you're a big boy?"
"And you just remove this little pin…aeeiii Infidel bastar—–"
"And this is a blood-emerald that my mummy smuggled out of Angola."
"The pygmies pleaded their case for asylum"
"Whilst the other G8 leaders saved the world, Gordon looked after the Obamalettes"
"Welcome to Brown Britain!"
"Christ almighty Barrak, you are a fucking sight smaller in the flesh!"
"Gordon interviews potential candidates for the urgent job of replacing David Lammy."
"Gordon Brown Shouts at the organiser of a children event at number 10 "Who let black children in they cost more"
"GORDON BROWN GETS DOWN WITH THE KIDS: "Hey Boya,com pik me nose cause me fingas arr too tick"
"who's little gollywog are you then?"
UPDATE 6.55pm – comments still being added

"Have you been CRB checked?"
"We dont need the native working classes now, these are our future voters"
"Now which one of you is President Obama?"
"Nah man dis is da good shit, no messin'."
UPDATE 6.50 pm This is how seriously Paul Staines takes racist comments:
From: Guido Fawkes
To: Derek Draper
Sent: Friday, 13 February, 2009 18:43:31
Subject: RE: Courtesy e-mail…

Grow up.
---
From: Derek Draper
Sent: 13 February 2009 18:33
To: Guy Fawkes; Iain Dale
Subject: Courtesy e-mail…
FROM TWITTER
More from LabourList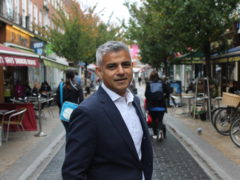 News
Labour incumbent Sadiq Khan has been re-elected in the London mayoral contest that turned out to be significantly…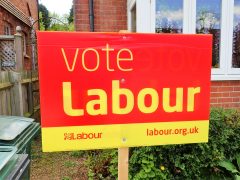 News
The Conservatives have made gains in the North of England in the May 6th elections but suffered defeats…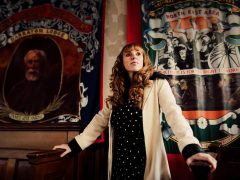 News
Deputy leader Angela Rayner has been sacked as Labour Party chair and national campaign coordinator in a bold move by…