By James Alexander
I was born and brought up in Hammersmith. I am very fond of the area and I have family there. In 2006 the Conservatives took power of the Council. Since then there have been massive cuts to essential services for the most vulnerable and my family have been affected.
Last year cuts included £2.8m to care services for the elderly, sick and disabled, a £180,000 cut to foster care services and a £2m cut to libraries. Yet according to the Tax Payers Alliance, the Council's advertising budget (for arguably partisan propaganda) has soared. In 2007 the Council Leader also proposed an increase in his pay by 14%.
The cuts that have taken place have become so alarming that John Healey, Local Government Minister, recently visited the area to investigate. The Leader is a key member of David Cameron's Local Government Innovation Unit and it is no secret that Cameron and the Conservatives hold the Council in high esteem.
Pardon the pun, but the policies of this Council are a blueprint for Conservative run Councils up and down the country. Local Councillor Harry Phibbs, Assistant to the Executive Member for the Environment, has written on the Conservative Home website about how to make Council service cuts.
It is truly dire for all residents of Hammersmith and Fulham when in the name of 'value for money' such Conservative Councillors boast about their support for:
– cutting scrutiny of their own decisions
– placing children up for adoption
– sending kids in care to boarding school
– shutting down youth clubs and playgroups
– cutting funding to refugee support groups
– scrapping support for school governors
– ceasing employment of youth workers, work experience co-ordinators and trade union officials
– using sprinklers in care homes so that the elderly do not need night staff
– selling public toilets
– ceasing funding law centres
– scrapping support for the arts
– not supporting fair trade
– spending reserves
– not regarding disability or equality when considering planning
– charging staff for use of car parks
– ending garden waste collections
– dimming street lights very late at night when there is most fear of crime
– cutting health and safety
– putting all services out to private companies so that profit, not people, is the Council's motivation.
This is what it means to have a Conservative Council and this is what it will mean to have a Conservative Government. The full list of cuts written by Phibbs can be read on the Conservative Home website.
Visit James' website, Time for Change, here.
More from LabourList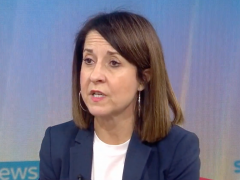 Daily email
Workers vs shirkers, drivers vs eco-zealots Fresh from dusting off their spades to dig out battle lines over…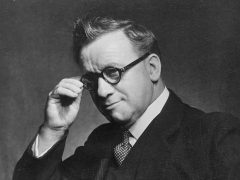 Comment
Imagine waiting for a bus at Marble Arch on a hot summer evening in London in 1921. There…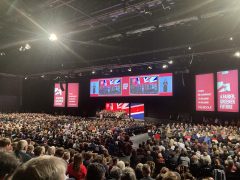 Columnist
The Labour Party's annual conference is the one of the biggest political events in Europe. It is Labour's…