By Jon Worth / @jonworth
As Glenis Willmott rightly points out on Labourlist today the European Parliament elections should be the short term priority for Labour. With the Tories set to leave the EPP-ED group in the European Parliament it's vital that Cameron's right wing lunatic pals are brought to the attention of the British public.
Yet there's another issue for Labour with regard to EU matters, no less pressing when it comes to delivering on David Miliband's determination that the European Union should be about results, not institutions. That issue is the choice of the UK's member of the European Commission, due to take office from 1st November this year.
So who should Labour choose?
The nominee should be a high profile political figure, with the same sort of stature in Brussels that Peter Mandelson, Neil Kinnock and even Chris Patten have previously achieved. The candidate should be committed to Labour values, be determined and committed to the cause, communicative, and with an eye for detail in the complex administration in Brussels.
Ideally the candidate could be found from outside the ranks of the Parliamentary Labour Party as a by-election would be most inconvenient sometime this summer.
So Labour should nominate Ken Livingstone.
He has an excellent record on environmental issues while Mayor of London (and the UK should push for the environment portfolio for him), he's a determined and pugnacious character – ideal to get things done in the slow administration of Brussels. He has a knack of explaining complicated matters in a way that's simple to understand. Plus sending him to Brussels would remove the headache for the 2012 Mayor race in London.
Confused or shocked by this idea? Don't be. Who else would be better from among Labour's ranks? Before opponents howl it's the current prerogative on who to appoint, and after the Digby Jones experiment big tent politics should be avoided.
Possible alternatives to Livingstone would be Geoff Hoon and Patricia Hewitt, diligent operators with an interest in EU matters, but appointing either in Brussels would require a by-election. Charles Clarke's constituency in Norwich is even more marginal. Baroness Ashton, the current Commissioner, has kept a very low profile in both Brussels and London – far from ideal. No other names spring to mind from within the House of Lords.
So what's Brown waiting for? Put forward Livingstone and get an excellent, results orientated Commissioner and solve the Mayor of London issue at the same time.
More from LabourList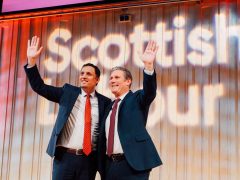 Daily email
Rutherglen: Will Labour win – and would it really signal Scottish revival? Starmer is hitting the campaign trail…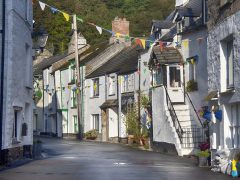 Comment
Labour has promised a 'Take Back Control Bill' in the first King's Speech. Aimed at England, it must…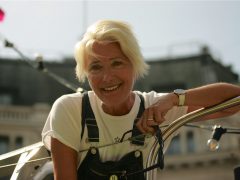 News
Almost 100 climate activists, experts and campaigners from around the world have written to Labour leader Keir Starmer,…