By Will Straw / @wdjstraw

In yesterday's Independent, Johann Hari uncovered a quote buried towards the end of a lengthy Times interview of David Cameron published on May 16th. The quote is worth reprinting in full:
—
So how many properties do you own? "I own a house in North Kensington which you've been to and my house in the constituency in Oxfordshire and that is, as far as I know, all I have."
A house in Cornwall? "No, that is, Samantha used to have a timeshare in South Devon but she doesn't any more." And there isn't a fourth? "I don't think so – not that I can think of." Please don't say, "Not that I can think of." "You might be… Samantha owns a field in Scunthorpe but she doesn't own a house…"
The rest of the interview was punctuated with Cameron's nagging anxiety about how this exchange was going to make him sound: "I was wondering how that will come across as a soundbite"; "'Not that I can think of' makes me sound… I am really worried about that…"; "I am still thinking about this house thing"; and his parting shot was: "Do not make me sound like a prat for not knowing how many houses I've got."
—
As Don Paskini points out on Liberal Conspiracy, "more people should know that the Leader of the Tory Party doesn't know how many houses he owns. I seem to remember something similar proving to be of great public interest in the recent American elections."
To recap, on 20th August, John McCain told Politico that he did not know how many homes he and his wife Cindy own. "I'll have my staff get to you," McCain said. The truth was that he owned at least eight houses while many establishment figures jumped to his defence including Howard Kurtz in the Washington Post saying, 'The "assumption" that "McCain's personal wealth makes him insensitive to the struggling economy…is highly debatable."'
Nonetheless, it provoked a storm of YouTube viral clips including the one below, which urged the viewer to help John McCain count his houses.
Why didn't the Times news desk make more of this story in the midst of the scandal around expenses? Why has he also got off the hook for claiming £1,700 a month in mortgage interest from the taxpayer despite rumours that he and his wife are worth £30 million? When will this media infatuation end?
I've Tweeted about this and urge you to do the same.
More from LabourList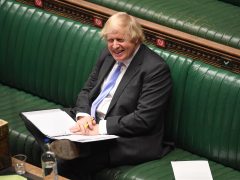 News
A new poll has indicated that the Tory lead over the Labour Party has widened from six points…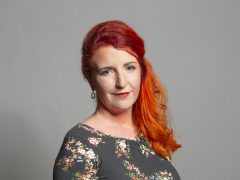 Comment
John Hume was a political giant. Somehow, he endlessly gathered the strength and the bravery to make peace…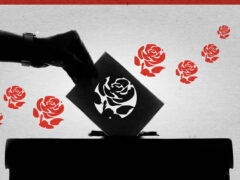 News
There are currently several positions up for grabs on Labour's national executive committee (NEC), and Constituency Labour Parties…