By Armando Iannucci / @AIannucci
Cross-posted from the Huffington Post
In The Loop was inspired by how over-excited Tony Blair got whenever he set foot in the Oval Office. In fact, it's based on practically every British politician who comes to America and meets famous folk like Vice Presidents and Five-Star Generals and who can't help but get star-struck, turning into nervously giggling 12-year olds at a Justin Timberlake concert who've just found themselves standing next to one of his roadies.
In the Loop is about a lead-up to a war, with a non-specified country in the Middle East, driven by a partnership between a non-specified President and UK Prime Minister. We never see them. Instead we see the little people who work hidden away in all the fringe departments, especially the State Department: believe me, during the preparations for the invasion of Iraq, the State Dept. was a very fringe department.
I managed to break into it when I was out in DC researching the movie. I had a terrible, amateur BBC identity pass, with basically my face printed off Google and my name under it. A child could have produced it in twenty seconds. Receiving a tip-off from a journalist I wandered up to the front reception of the Sate Dept and said 'BBC. I'm here for the 12.30.' They showed me in. I spend an hour wandering round the building with my camera taking photos for our designer. Part of me thought it was fun; another part thought it was probably international espionage.
But that's how I found Washington: outwardly imposing, inwardly, a bit of a let-down. That's where the comedy comes in In The Loop. I wanted to show how massive international catastrophes can be the product of tiny little games of office politics, when those offices are at the heart of power. Everywhere, people are prevaricating, trying not to get noticed, worrying they've done something wrong, and hoping not to be found out. It happens in the highest offices in the world. An Ex-State Dept staffer told me that one former Secretary of State ( I can't say which one, but here's a clue: he bombed Cambodia) spent his first two years wondering whether he was doing a good job and asking people 'D'you think the President likes me? He never says anything.' Maybe in the end he bombed Cambodia just to impress his boss.
Anyone who's studied what happened six years ago, with all it's power-plays and factionalism, will recognize elements of that time bleeding through into our fiction. In The Loop is really a comedy about a war that starts because the office politics got in the way in the conventional international variety.
—
This is the first in the series of LabourList's partnership with the HuffingtonPost. This partnership of the best centre-left blogposts from the US and UK will involve regular crosspostings of relevant articles, so do keep witty, punchy posts coming to [email protected] and keep your eyes peeled for the next one, coming soon!
More from LabourList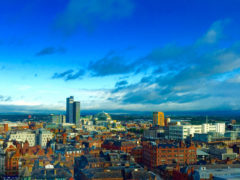 Comment
Demand for cycling and active travel is booming across the UK. A trend that developed during the pandemic…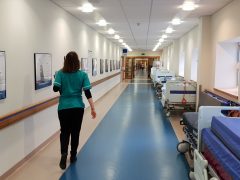 Comment
As a nation, we're getting sick in all kinds of ways. Life expectancy gains have stalled, people are…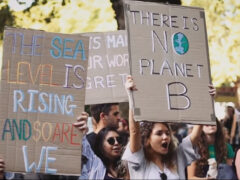 Comment
A few weeks ago, as local election results poured in, Keir Starmer claimed that "we are on course…