By Paul Burgin
With nearly ten candidates (at the time of writing) standing for the post of Speaker of the House of Commons during unprecedented circumstances in modern times, it's worth it for MP's to be stepping back, taking a deep breath, and considering the options carefully.
There are some who will be influenced in their choice of Speaker by political colours, by personal experience involving friendship/emnity, by wanting to make a particular statement. These are human, and in some specific circumstances creditable reasons, but if MPs want to make a statement with their choice they could do well to consider the following:
Parliament is facing new lows in it's reputation due to the scandal of MPs' expenses. Many are innocent, but there are a considerable number who have dirty hands and those people have tarred the reputation of the whole House. The next Speaker must therefore be an individual who has not been implicated in the expenses row (that itself rules out several candidates), who understands the need for radical change, and yet is sensitive to both public opinion and the importance of the party political neutrality that is vital for the post.
It's a tall order and many MPs tend to want someone from their own political party (in a past article, I myself have suggested Frank Field, although I think I can be believed when I say that his membership of the Labour Party is not a consideration of mine) and that is understandable. But, in these times especially, we should cast aside the view as to whether the ideal Speaker is Labour, Conservative, or Liberal Democrat. What we need is someone who is clean, who is respectful of tradition but who is open to radical change, and who has a passion for bringing Westminster to the people.
However much we disagree on the choice, let us try to agree on the moral urgency involved.
More from LabourList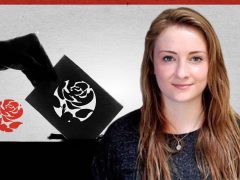 Comment
As a junior doctor working in the coronavirus wards, I have witnessed socialism in action. Health workers of…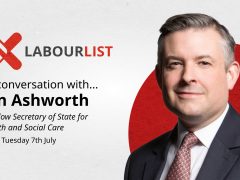 Video
Join us at 6pm on Tuesday, July 7th, for our latest "In conversation with…" online event featuring LabourList…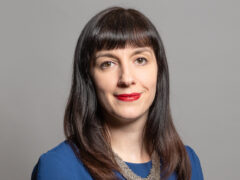 Comment
Rishi Sunak will deliver a statement in the Commons on Wednesday. Detail has been thin on the ground,…