By Shamik Das
Today's front page lead on the Daily Express – Labour's £186bn Benefits Madness revealed that in 2009/10 spending on benefits would amount to a quarter of all State spending. The "madness" to which the Express refers is, presumably, their belief that the £186 billion, or the vast majority of it, is being squandered: given out to undeserving recipients or fraudulently claimed.
When analysed, however, the figures in the Centre for Policy Studies report reveal a somewhat different picture. Of the projected £186.4 billion overall spend on benefits, only £21.68 billion (11.6%) is forecast to be spent on Income Support, Jobseekers' Allowance and Employment and Support Allowance – 2.9% of total Government spending.
By contrast, £67.2 billion is set to be spent on Pensions, plus a further £1.38 billion on Pension Credits, amounting to 37% of benefits spending and nearly one tenth of all Government spending.
Only last year the Express were headlining calls for a 45% hike in the State Pension, which, if carried through, would have lead to a total spend on pensions of almost £99 billion – 45.62% of spending on benefits and 12.76% of total Government spending, which would have had to rise by 4%.
Other principal areas of benefit spending include Housing Benefit £19.63 billion (10.53% of spending on benefits, 2.64 per cent of overall spending); Child Tax Credits (£15.68bn; 8.41%, 2.11%), Child Benefit (£11.8bn; 6.33%, 1.59%) and Disability Allowances (£6.48bn; 3.48%, 0.87%).
An additional £30 billion is paid out in minor benefits – 16% of benefits spending and 4% overall, with fraud and overpayments costing at least £2.5 billion a year, according to the report.
Sources: Benefit Simplification (Centre for Policy Studies); 2009 Budget Red Book (HM Treasury); Benefit Expenditure Tables, Medium Term Forecast, June 2009 (Department for Work and Pensions).
More from LabourList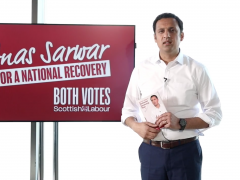 News
Scottish Labour leader Anas Sarwar has warned the 'Progressive Britain' conference today that his party's performance on May…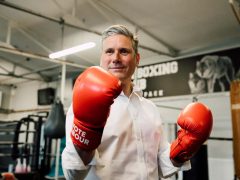 News
Keir Starmer has declared that Labour must "change our party to change Britain" and made the case that…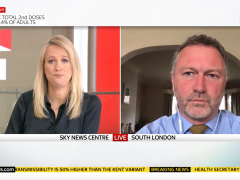 Video
Sophy Ridge on Sunday Shadow Communities and Local Government Secretary Steve Reed backed the easing of Covid restrictions…