UPDATE: Now with additional responses.
Full Name: Simon Burgess
Age: 45
From: Brighton
Labour member since: 1983 – it was a tough period for the party. My experience during those years of opposition continues to make me very determined to see our party stay electable.
PPC for: Brighton Kemptown (Labour & Co-operative candidate).
Website: www.simonburgess.org / @simon4kempton
Selection Result: Won with 75% on the first ballot.
CV:
I left school at 16 having hated it, which is why I want schools to be a positive experience for all students. I worked in a sports shop for a year before working for a number of shipping and transport companies advancing from clerk to operations manager. In the meantime I had spent a lot of time volunteering with people with disabilities and I decided to make that a full time commitment in the NHS working with adults with learning disabilities and mental health issues.
During those years in the NHS I became an active trade union rep and then branch secretary. These were during the dark days of Thatcher and Major who inflicted terrible damage on this most vital of public services.
At 29 I decided it was time to get an education and I studied Politics and Development Studies at Sussex University. Whilst there I became a Brighton councilor, eventually becoming City Leader, in 2006, of a minority administration. Once I graduated I was election agent for my home seat of Brighton Kemptown helping Des Turner MP to be elected three times. I have worked both full and part-time for him over the 12 years as his office manager. I was selected as the Labour and Co-op PPC in 2007.
I was inspired to go into politics because:
From an early age I hated discrimination and social injustice. It felt instinctively wrong for anyone to be trapped by others' prejudices or lack of opportunities. My early involvement in 'politics' was with the Anti-Nazi League, CND and the Anti-apartheid Movement but it didn't take long to be drawn into Labour activity though initially that was in safe Tory areas. My experience of working in business and the NHS only increased my anger at the Conservatives' lack of support for business, and their attacks on public services and the least well off. As with many others, our defeat at successive elections – especially 1992 – is scarred on my memory.
My main policy interests are:
Tackling climate change and grabbing the opportunities for quality jobs, the continuing fight against discrimination, improving the supply and quality of affordable housing and in all those and many more areas implementing solutions that empower consumers and workers. We get the best from people when we give them a real say in what they do and use.
Three things I think should be in the next Labour Manifesto:
1 – A strong commitment to mutual solutions for services that are essential such as the Royal Mail and People's Rail. Even Conservative voters are deeply suspicious of privitisation and excess profits – mutual solutions are trusted and proven to whether tough economic times. This is the time – we must grab it.
2 – Increased supply of affordable and low carbon housing – the public rightly looks to politicians for real results on climate change and affordable housing, Labour and Co-op values and solutions are in tune with that.
3 – International justice from conflict resolution to fairtrade.
I feel strongly that politicians are there to serve the public not themselves. I have made pledges on expenses – ones I will honour because we must re-build trust if we are to be able to help this country as a whole and especially those who need it most.
People should vote for me because:
I have worked in the public, private and voluntary sectors, I have been a carer and I am a parent – that range of experience is what we need in parliament as politicians work to re-connect with voters.
More from LabourList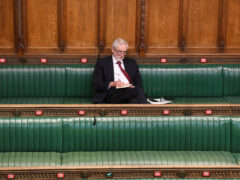 News
Keir Starmer will use Tuesday's meeting of Labour's ruling national executive committee to confirm that Jeremy Corbyn will…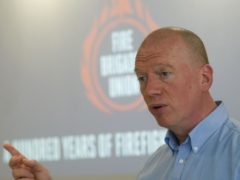 News
The Fire Brigades Union has called on the TUC to lead a "mass movement of non-compliance" with the…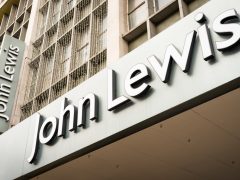 Comment
Nearly 100 years ago, the John Lewis Partnership was created after the founder's son, John Spedan Lewis, saw…