By Richard Lane / @politicana
Today, a comment like this from an elected official would pass without mention. We now live in a society of relative tolerance and acceptance and firm legal protections for gay men and women.
But when Lord Chris Smith stood at a rally in Rugby in 1984, 25 years ago this week, and came out as the first openly gay parliamentarian he was taking a leap into the unknown. As the then opposition spokesman on National Heritage, he had accepted an invitation to speak at a protest rally in Rugby to denounce the Conservative local council for abandoning a policy outlawing discrimination on the grounds of sexuality. His remarks received a five minute standing ovation from the crowd.
His bravery is remarkable given that at the time, gay men and women had no legal protection from harassment or discrimination: the hated Section 28 was still to come, fear of the newly prevalent HIV was escalating and media enmity against the LGBT community was rampant.
Since 1984, Lord Smith has continued as a trailblazer for gay men and women by becoming the first openly gay cabinet minister in 1997 and then one half of the first gay couple to receive a formal invitation to attend a Buckingham Palace reception.
In 2005, following Nelson Mandela's announcement that his son had died of HIV, he became the first prominent political figure to admit to being HIV-positive.
Lord Chris Smith will be joining LGBT Labour for a special evening of celebrations to mark this anniversary and to raise money for Dorothy's List – the LGBT Labour Campaign Fund for openly-LGBT candidates standing for Labour at the coming General Election.
This celebration will be held at Ev Restaurant on Tuesday 1st December 2009 and we hope as many of you as possible will be able to join us, and Lord Smith, at the event to show our support and gratitude.
For further details and to purchase tickets please visit http://www.lgbtlabour.org.uk/25years or email [email protected].






More from LabourList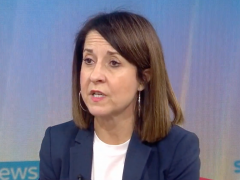 Daily email
Workers vs shirkers, drivers vs eco-zealots Fresh from dusting off their spades to dig out battle lines over…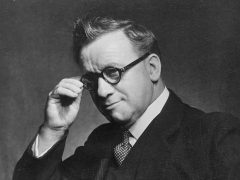 Comment
Imagine waiting for a bus at Marble Arch on a hot summer evening in London in 1921. There…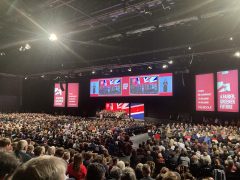 Columnist
The Labour Party's annual conference is the one of the biggest political events in Europe. It is Labour's…