By David Green / @ItsDaveGreen
Let's admit it: the next election is going to be a tough one to win. This is especially true in London, where there are a number of critical marginals – particularly in outer London, which is prone to larger-than-average swings, which were to our benefit in the last three elections.
Money, too, is an issue: many London Conservative Associations have almost more money than they know what they can do with. This pays for several rainforests-worth of professional quality print, several times a year.
But there's a war that the Tory gold can't win, and that's the ground war. In Hammersmith, the key marginal where I am the full-time organiser, we can see that, even with a high-profile candidate and pots of money, the Tories are struggling to put bodies on the streets. Rumours surface from parts of London where the Tories must spend their money on getting shady gangmasters to deliver their literature in place of non-existent activists, with talk of informal casual workers being paid a piece-rate per leaflet that may fall below the minimum wage.
For all the troubles that we may be going through as a party, we can still beat the Tories on the hard slog of traditional election campaigning – and the best thing is, it works. All the evidence from comparing CLPs' successes across the country shows that, where we knock on more doors, we win more seats. No amount of media coverage or glossy copy can beat the personal touch that comes from committed campaigners expending shoe leather.
It's by doing this work that we can keep the election in London competitive, and keep our Labour seats. But some CLPs are better placed than others: many have well-established routines of campaigning, but some are just starting to get going, or are struggling to find the manpower necessary to sustain a rigorous doorstep campaign.
This is where London-wide organisations, especially London Young Labour, can make the difference. London Young Labour is a force to be reckoned with, which has the potential to make the difference in marginal seats across the capital.
To do this, LYL needs to make sure that its sole focus for the next five months is on the coming general election. It contains so much enthusiasm and activism in its members – to be able to channel every bit of this, and make it count the most, is its challenge, and requires determination, organisation and sheer hard graft from its executive and members.
A campaigning LYL would ensure that its members were fully briefed, fully motivated and fully mobilised for the fight ahead. A full membership audit is essential – it's the first thing I did in Hammersmith, and activism increased straight away. Personal contact from an executive member is important: a lot of members haven't got involved because they've never been asked to.
Hitting the campaign trail needs to be demystified too. For a first-time campaigner, it can seem daunting. Making sure that members know that they'll be helped getting started is essential. Campaigning can and should be fun – going around in a large group and having a strong social element to campaign trips should be one of the real joys of being a young Labour member.
And to make sure that it counts the most, campaigning needs to be ruthlessly targeted where it matters. Seats need to be chosen based on their marginality, and that alone; helping CLPs in critical areas reach the parts that their normal campaigning can't reach.
If being an organiser teaches you one thing, it's how to get things done. The next five months are possibly the most important we have faced in the political lifetimes of LYL's membership. We should make the most of them.
David Green is a candidate for Chair of London Young Labour.





More from LabourList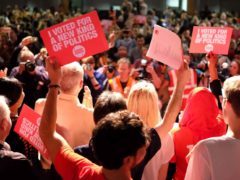 News
Momentum, the grassroots organisation that was born out of Jeremy Corbyn's 2015 leadership campaign, has launched an all-member…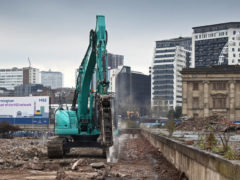 Comment
Doom-mongers and NIMBYs are out in force. Our poor excuse for a Prime Minister, Boris 'piffle' Johnson, has…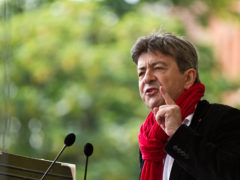 Comment
A recent LabourList article suggested that we in the Labour Party have much to learn from Jean-Luc Mélenchon,…