Full name: Darren Jones
Age: 23
From: Bristol
PPC for: Torridge & West Devon
Website: www.darren-jones.co.uk
Member of the Labour Party since: 2003
CV:
I'm currently a trainee commercial lawyer and was previously the President of the Students' Union at the University of Plymouth, where I gained an honours degree in the Human Biosciences.
I'm also a director for a community charity and previously sat on the boards of the University of Plymouth and the Plymouth University NHS Foundation Trust as well as being an executive member on the Co-operative Party Youth Committee. Have worked in the NHS for the last eight years and am a member of Unite.
I was inspired to go into politics because:
Unless we campaign for the fundamental rights and values we believe in they could easily be taken away without us realising.
The values of the Labour and Co-operative movements seem, to me at least, to be so fundamental to the way society should operate that I sometimes find it hard to understand other political ideologies.
Liberty, justice, equality, fairness, opportunity, freedom, democracy, community – these aren't just words, they mean so much and people have fought to keep them real in our society today. That's why I'm involved in politics.
My main policy interests are:
Education – because I have experienced first hand the power of getting a good education. It's so crucial in order to give every person the opportunity they deserve to reach their full potential.
Health Care – because it's a fundamental right and, like education, needs to be right in order to support people properly.
International Development – not just in the sense of helping developing countries but in the larger sense of globalisation, climate change, international co-operation and solidarity. I see community as a fundamental building block of society and globalisation as an example of a very large version of that building block; it needs to be done properly because the risks are so much bigger.
Democracy and the Constitution – the power of people to govern their own lives is a basic right within any democratic system yet it is under threat like never before. It must be preserved.
Three things I think should be in the next Labour manifesto are:
Co-operative Communities – whilst not a jazzy headline grabber I think we need to make sure that we don't make the same mistakes taken in the 20 year run up to the global recession and sustainable, local and co-operative models in all areas of public service delivery should be considered (especially the banks!).
Votes at Sixteen – it's about time that we extended the franchise to sixteen year olds as a symbolic commitment to the importance of involving young people in the governing of our country.
Public Engagement – we need to think of ways to engage the public more in the actions of Parliament and show that their opinion and involvement counts and actually has an affect. This will include reforming the voting system, too.
I think people should vote for me because:
I believe so strongly that people should be empowered to control their own lives and that I'd therefore be what an MP was historically supposed to be: a representative.
I won't go through the balderdash of detailing my key professional skills but what I will say is that I care an awful lot and I'd commit myself entirely in trying to secure a better future for my constituents and the country.





More from LabourList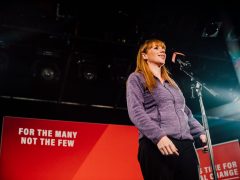 News
Labour's deputy leader Angela Rayner has launched a series of councillor training sessions with the aim of boosting…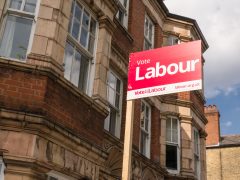 News
Submissions closed at 5pm today for those wanting to respond to the call for evidence put out by…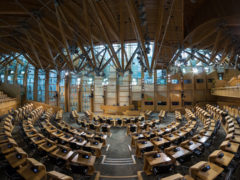 News
Scottish Labour has confirmed that it will be seeking support from other parties and tabling a motion of…