By Alex Smith / @alexsmith1982
Sir Jeremy Beecham announced yesterday that he will not be seeking re-election as Leader of the Labour Group of the Local Government Association, or as Vice Chairman of the Association, at its annual meeting next July. He will also stand down as a member of Labour's ruling National Executive Committee.
Sir Jeremy, who turned 65 on 17th November, has been a Newcastle City councillor since 1967, was Leader of the City Council between 1977 and 1994. He has served on Labour's National Executive Committee since 1998, and was Chair in 2005-6.
Sir Jeremy said yesterday:
"By the time of the LGA Conference next year we will be two months into the life of the next Parliament. Irrespective of the outcome of the general election, I believe that would be the right time for someone else to take over the leadership of the Labour Group and the concomitant role as an office-holder of the LGA, as well as leading for Labour local government in the counsels of the Labour party.
In order to ensure a smooth transition, and to allow the new Leader to contest next year's election for a local government representative on the NEC, the election process will commence in the New Year and be completed in time for my successor to be announced at the Labour Group's one-day conference in London on Saturday 27 February. I would hope to be able to work closely with my successor between then and the Annual Meeting in July 2010.
It has been an enormous honour to lead successively the Labour Groups of the Association of Metropolitan Authorities and of the LGA, serving as chairman and vice chairman of both associations.
I'm deeply grateful to my political colleagues for giving me this opportunity and for their support over the years. I also owe thanks to the members of the other political groups, to officers of the Associations and to the staff of the Labour Group office.
I remain a passionate advocate of local government, and especially Labour local government, as the bedrock of our democracy and a principal means of achieving social justice and civic, economic and environmental well-being. I hope to continue to serve as a local councillor in Newcastle and to contribute to what is likely to be an important and lively debate about the future of local democracy and its role in meeting the complex challenges facing our society."





More from LabourList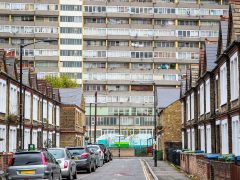 Comment
Whilst there has been much talk about the 'cost-of-living crisis' one of its key components, rent, has yet…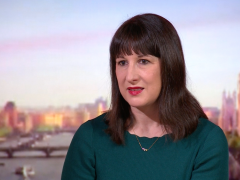 News
Rachel Reeves has warned that "people are worried sick about how they'll pay their bills and do their…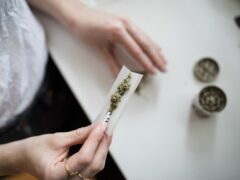 Comment
Drug death figures for 2021 released by the Office for National Statistics last week make for grim reading.…