A rare relaxing Sunday with my family was rudely interrupted three weeks ago by the news that Nick Griffin would be contesting Margaret Hodge's Barking seat at the next general election. But despite the initial shock that the BNP are parachuting in their star player, we are no strangers to fighting the BNP in Barking Labour Party.
Our party faces a bigger threat from the far right than any other constituency in the country. Electoral boundary changes mean that the seat Margaret will be defending against Mr Griffin next year is better termed 'Barking and the Heart of Dagenham.' Two thirds of Dagenham will come under the new constituency, as will eleven out of the twelve seats currently held by BNP councillors.
Led by Margaret Hodge, Barking Labour Party has fought back. Every single Saturday morning for the past two and a half years we have been out on the doorstep listening to residents and acting on their concerns. We have a hard working, lively local party with a growing membership, made up of people who – like me – do not want to see their hometown go down in history as the place where the BNP gained their first Parliamentary seat or took their first Council.
Last Saturday morning I was once again standing in the freezing cold on a Dagenham Street, clipboard in hand. Over 60 volunteers from all over London joined us on what I hope will be the first of many days of action. A massive thank you has to be said to everyone who helped us make over 1,500 contacts in a day, giving us a massive boost in one of the BNP's target wards.
We don't just want to beat Mr Griffin next year, we want to smash him and his nasty divisive party. Barking will go down in history, but as the place where the BNP met their match and were utterly defeated.
There is still time for you to join in our fight. The campaigns hotline is 07576323109. Just remember that if you haven't been to Barking, you haven't fought the BNP.
More from LabourList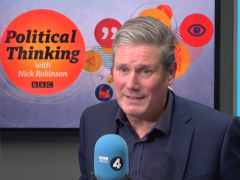 News
Keir Starmer has told Nick Robinson on his 'Political Thinking' podcast that he has not spoken to Jeremy…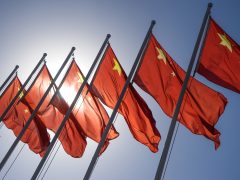 Comment
A recent report by the Labour Foreign Policy Group aims to outline a 'progressive' approach towards China, with…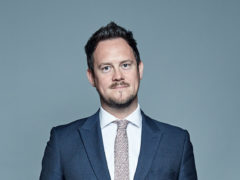 Comment
Gurkhas have served in Her Majesty's armed forces for more than 200 years. They have made an outstanding…