Introducing TANKED, LabourList's new focus on progressive think tanks, pressure groups and campaign organisations.
NAME:
Institute for Public Policy Research (ippr)
ESTABLISHED:
ippr was founded by Lord Hollick, who developed the idea for an independent progressive think tank in 1986, when the Thatcher government was in its pomp. With Lord Eatwell, Lord Hollick spent two years establishing the institute, which was publicly launched in 1988 with Tessa Blackstone as its first chair and James Cornford as its first director.
In the wake of Labour's election defeat in 1992, ippr established its groundbreaking Commission on Social Justice – and the report of the Commission helped to revitalise progressive thinking as New Labour became ascendant.
Since Labour came to power in 1997, ippr has been one of the most influential progressive think tanks. Although close links with the key Labour figures have been important to ippr's success, ippr's approach has always been to carry out rigorous research and to base its policy ideas on evidence, not ideology. This has now become the model for think tanks in the UK.
ippr is based in both London and Newcastle, and the work of ippr North has given the think tank an added dimension over the usual Westminster focussed model.
PHILOSOPHY:
ippr's work has always been driven by a belief in the importance of fairness, democracy and sustainability. As an independent, radical and progressive think tank we are committed to the following principles:
* Combating inequality:
Not just through distributing some of the proceeds of growth to the least well off, but by taking active steps to share power, opportunity, income and wealth much more evenly.
* Empowering citizens:
Not simply by handing down responsibility from the state, but giving people real power, security and resources to shape and control their destiny.
* Promoting social responsibility:
Not treating people as atomised individuals, but recognising that society is made up of interdependent individuals, who flourish because of the ties and networks that support them.
* Creating a sustainable economy:
Not only through better regulated financial markets that move away from greed and debt, but through a commitment to a low carbon, less consumerist and more inclusive prosperity which helps alleviate the plight of the global poor and protects the future of our planet.
* Revitalising democracy:
Not just through sweeping away outmoded practices at Westminster, but by radically transforming democratic processes and establishing new ways of doing politics at local and national levels, in Europe and internationally.
KEY PEOPLE:
ippr is unique in having co-directors who run the think tank as a job-share.
Lisa Harker's career has spanned campaigning, journalism and policy-making. She was the Government's child poverty tsar at the Department for Work and Pensions where she wrote Delivering on Child Poverty: What would it take? She also worked as an independent advisor to the Treasury and the Department for Children, Schools and Families.
Among Carey Oppenheim's former roles is head of research at Child Poverty Action Group and Chair of the London Child Poverty Commission. She was a senior Policy Advisor to Prime Minister Tony Blair, working on social security, employment, children and poverty for five years. She played a key role in developing the Government's agenda on childcare and flexible working, the Child Trust Fund and the child poverty strategy.
ippr's work is also guided by a Policy Advisory council which is made up of more than 30 leading people covering the fields of politics, local government, business, finance, trade union, the media, international development, the environment, security and diplomacy. Members include Lords Paddy Ashdown, Neil Kinnock and David Puttnam; Baronesses Shirley Williams and Barbara Young; and figures ranging from Astronomer Royal Sir Martin Rees to the Chief Inspector of Prisons, Dame Anne Owers, to the UK's Former Ambassador to the UN, Sir Jeremy Greenstock.
Other senior staff include Kate Stanley, Director of ippr's research programmes, who previously worked at Save the Children and in international development; the Director of ippr North, Ed Cox, who is a former Policy Advisor to Hazel Blears and Director of Policy and Public Affairs at the Local Government Information Unit; Matthew Lockwood, Acting Director of Research Strategy, a climate change and international development expert, who has worked with Action Aid, Christian Aid, Save the Children and DFID; Guy Lodge, Associate Director specialising in political and constitutional issues, who is also a visiting research fellow at Oxford University; Simon Retallack, Associate Director, and Head of Climate Change research; Tim Finch, Director of Strategic Communications and Head of Migration research, a former Director of Communications at the Refugee Council and senior BBC political journalist; Tony Dolphin, Senior Economist, who previously worked in international asset management and for the Treasury; and Dalia Ben-Galim, Senior Research Fellow, specialising in Social Policy, who is a former Oxford academic.
RECENT ACHIEVEMENTS:
ippr's work in 2009 showed the extraordinary range of areas on which the think tank works through its Citizens, Society and Economy and Global Change programmes – from work on the importance to communities of their local pub to priorities for the G20 summit.
Major achievements were centred around five main areas:

* Security:
The final report by ippr's Security Commission, co-chaired by Lords Paddy Ashdown and George Robertson, received huge international coverage and has influenced policy and political debate on security and defence priorities.
* Climate Change:
ippr's domestic work on climate change, including on creating new Green jobs and on changing public attitudes to climate change, was complimented by its leadership of the Global Climate Network, an alliance of nine independent, progressive think tanks located in countries where taking action on climate change really matters, including the US, China and India. In recognition of its work in this area, ippr was the winner of Prospect Magazine's Green Think-Tank of the Year award in 2009.
* Rethinking the Economy:
From an influential series of seminars under the title Tomorrow's Capitalism, which involved some of the world's leading economic thinkers, to its collection of essays on making smart cuts during an era of austerity, ippr has been at the forefront of ideas and commentary on the recession and recovery.
* Political renewal:
ippr and ippr North's work on devolution, localism and the smarter state has looked at ways in which politics can be done differently. At all three party conferences, hundreds packed meetings to discuss political reform and in response to the new mood of reform after the expenses scandal, ippr brought together seven think tanks from across the spectrum in its publication A Future for Politics.
* Migration:
ippr continued to lead the agenda on migration issues, covering areas such as the economic impacts of migration, its influential report for the Equality and Human Rights Commission showing that migrants do not get priority in housing and its reports on migration and development and remigration. ippr has led calls for a more constructive and consensual debate on migration and this culminated in the first ever debate outside Westminster on migration involving the Home Secretary and his two shadows.
FUTURE WORK:
As ever, ippr will be working across a wide range of issues in 2010. Particular priority will be given to new ideas for regenerating the UK economy so that it is better able to deliver growth, equality and social justice in a sustainable way. The institute will also be expanding its work outside London and continuing to develop its Global Climate Network. The institute will also be doing work on the localism agenda and a project on Lessons from New Labour.
See LabourList's work with the ippr on a 2009 Labour conference event and our Constitutional Reform livechat last May.





More from LabourList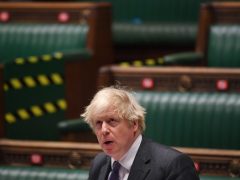 Comment
Taking part in Prime Minister's Questions virtually this afternoon, Keir Starmer kept up the opposition focus on schools.…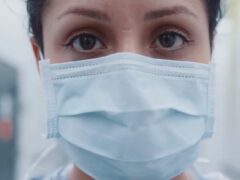 Daily email
The UK has now recorded more than 100,000 deaths in the pandemic. A tragic milestone. Perhaps most shocking…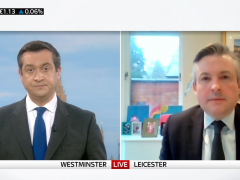 Video
Jonathan Ashworth has described the news on Tuesday that the UK has recorded over 100,000 deaths in the…