"Welcome to LabourList, the must read online forum for Labour minded people to come together to share news and views and have a laugh."
So launched LabourList on January 10th last year, with a frankly frightening image of Peter Mandelson in second life splashed across the newspapers:
"What we're really about is pretty simple", Derek Draper wrote to introduce the site:
"LabourList aims to provide a platform for debate for every level of our movement, and for those who disagree with us. To encourage this discussion, we'll have access to and insight from government ministers; we'll host voices from the fringe and from the traditional media; and we'll have regular reports from the grassroots that make our movement so powerful."
I'm sure Derek would be the first to admit that the site didn't have a great start, but – say what you will about him – Derek saw that the right was dominating the online sphere and worked to plug that gap and start something powerful.
I wrote last month about some of the things LabourList has done in the past year: over 305,000 readers visiting 2.5 million pages; 260 contributors writing well over 2,000 posts; 70,000+ reader comments; 3,500 subscribers to the LunchtimeList daily email; 3,200 Twitter followers; and 1,200 Facebook supporters.
This week, former political editor of the Observer, Gaby Hinsliff, wrote that LabourList is now "coming of age" and the first director of Polis, respected journalist Charlie Beckett, wrote that LabourList has "recovered both credibility and relevance…I suspect it will be at least as important as ConservativeHome in understanding Party mood and machinations in the future."
It's comments like that that make us want to work harder, and do more.
In the meantime, to thank everyone for making LabourList's first year a success, and to resurrect something we hosted while we were still in our infancy, here's another Tory Logo Maker to help you celebrate our first year. Thanks to the guys at TN2D who conceived, created and sent it in to help us celebrate our day with a bit of fun.
Please consider making a donation to support LabourList here.





More from LabourList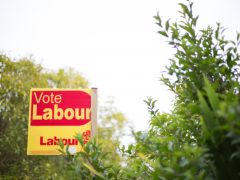 Comment
"It would be me being dishonest if I said we expected to lose," Harrow councillor David Perry tells…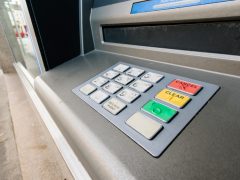 Comment
As bank branches across the country close and shops increasingly turn to contactless payments, the debate over access…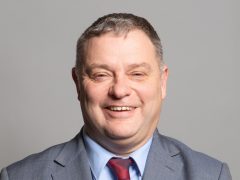 News
Mike Amesbury has quit Keir Starmer's frontbench team, telling the Labour leader that he would be resigning his…