By Alex Smith / @alexsmith1982
UPDATE: Watch Douglas Alexander: "new media is important, but it's about having a conversation with the voters."
This month's Wired magazine, published today, has an interesting 6,000 word essay by Prospect's James Crabtree on the Conservatives' online initiatives.
Some of the apparent failings of the Tory strategy have already been highlighted, by Allegra Stratton who notes that the marginals operation led by Lord Ashcroft may not be ready in time for the election; and Will Straw who cites Joe Rospars from Crabtree's piece:
"[Rospars] questions whether the Tories really did learn the lesson of Obama's campaign: that what matters in politics is the mobilisation of real people. "For all their data-bases and search-engine tricks, you have to ask what is the quality of interaction most people will have with the Tories during your British election. If they're still only getting leaflets, or even emails, and not a knock on the door from a neighbour they know, then they are only halfway to getting what we did."
I've already written that an effective online strategy requires two types of activity: communication and, perhaps more importantly, organisation, and how Labour HQ has provided the tools to enable the type of online grassroots activism – the "mobilisation of real people", as Rospars put it – that will be critical during the election campaign. To paraphrase Rishi Saha, one of the Tories' web people, online campaigning is not about building a flash website and then tempting people in as they float by doing other things on the web. The Obama campaign taught us, after all, that online campaigning should be about supporting traditional activism on the ground, and enhancing real world campaigns.
Labour's campaign HQ now tells me that its tools are reaping real rewards in the following ways:
* 30,000 people now regularly use Labour's MembersNet connector – that's three times the number that the Tories claim use MyConservatives.com.
* Local volunteers have used MembersNet to organise 15,000 individual campaign events.
* Labour made 106,898 contacts last week, and 102,079 the previous week.
* When you factor in contacts made by phone by Labour activists using the virtual phone bank, those figures reach nearly 200,000 voter contacts per week – nearly three times as many as at a similar point during the election campaign in 2005.
The relative success of MembersNet over MyConservatives.com is largely due to Labour HQ developing its project over three years, knowing it would take time for supporters to embrace such a system. Conversely, MyConservatives.com was launched only late last year, a few months before the beginning of the short campaign.
And, significantly, the Tories have not presented any evidence that their key campaign site is driving people to take action on the party's behalf in any substantial number, while Labour's online activity is delivering good real world results.
For example, Labour HQ has built-in updates, presented in real time, which enable a dedicated team at Party HQ to phone someone who volunteers for the party within hours of their registration, to find out how they want to be involved and then point them in the direction of their nearest marginal seat. Over 300 people have turned up to volunteer at campaign events across the country in the last two weeks as a result of this new system.
New party members are also receiving often-immediate phone calls from party staff as they join online, to welcome them to the party and ask them how they might like to be involved. In one case I've heard about, this has happened even before the new member had put his credit card away upon joining.
Labour will also shortly be releasing its iPhone app – so even when activists are out campaigning, they'll be able to receive real-time updates on events, policy and the latest talking points from the campaign.
The Tories released their own iPhone app last weekend. But while its top feature is an functionally useless "swingometer" Labour's app will include not only events listings but also a mobile virtual phone bank to allow supporters to act where it counts – in offline campaigning.
James Crabtree's piece also interestingly points out that Tim Montgomerie of ConservativeHome returned from the US and argued strongly that:
"Parties had to junk their traditional ways and instead run aggressive, attention-grabbing, single-issue online campaigns, often without party branding, which in turn could gather millions of email addresses with which to speak to voters come election time"
However, this is a technique that was never effectively implemented by the Conservatives. The only time they tried to harvest email addresses on single issue campaigns, with their infamous "Tosser" campaign in 2006, they got it badly wrong. Tory HQ ditched the campaign quickly and went back to the drawing board – and they've never really tried to apply the technique again since. The "Tosser" campaign website is now dead.
Labour, on the other hand, have been very effective at using single issues to connect with people. People in the party tell me that tens of thousands of email addresses have been harvested using campaigns such as Ed's Pledge and Back the Ban – and the party is using these to talk to people on those lists about the issues they care about. So, if you sign up to Ed's Pledge you receive emails about climate change; if you sign up to Back the Ban you receive emails about fox hunting. Nothing else.
What's more, these are some of Labour HQ's best emails, because they don't simply broadcast the latest news: every email asks people to take action – either by contacting a local candidate, writing to a local newspaper or by co-signing letters, for example.
Impressively, when Hilary Benn emailed the Back the Ban list – which gets open rates of up to 80%, way above the industry average which is below 20% – a few weeks ago to ask them to co-sign a letter to David Cameron asking for clarification on the Tories' policy on fox hunting, over 6,000 people did so within just 4 hours.
So while the Tories gain attention for the style of their web activity, consider some of the above – and that while Labour is making real headway online, it is doing so with a focus on activity that will deliver real results offline, where it will really count.
More from LabourList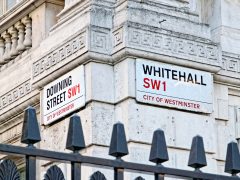 Comment
New governments need to make a splash, to make changes, to make their mark. The first 100 days…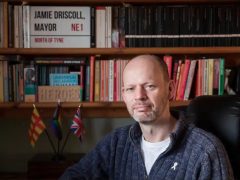 News
The Labour mayor for the North of Tyne region Jamie Driscoll has been blocked by the party from…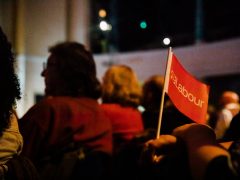 News
Labour Party membership has fallen by almost 170,000 since 2018 and by approximately 19,000 since last summer, despite…