By Peter Harris / @ChagosUK
When Robin Cook outlined New Labour's plan for an "ethical foreign policy" back in 1997, I very much doubt that working to exclude an indigenous people from their homeland was what he had in mind. Nevertheless, that has been the policy pursued by Labour in the Chagos islands since at least 2004 – a shameful record that David Miliband has shown no hesitation in adding to during his tenure in office.
The Foreign Secretary on Thursday announced the creation of a marine protected area in the Chagos islands – one of Britain's last remaining outposts of Empire, today governed as the British Indian Ocean Territory – and lauded the act as an example of Britain taking seriously "its international environmental obligations." So far, so good. Everyone supports protecting the environment, right?
But there's another set of international legal obligations that Miliband has steadfastly refused to take seriously: the human rights of the Chagos islanders.
The Chagossians – the indigenous people of the Chagos archipelago – were forcibly removed and exiled from their islands in the 1960s and 1970s, a process that began under Harold Wilson's Labour government.
Their legal challenge to have their right to return restored has dragged on and on, finally to reach the European Court of Human Rights in Strasbourg later this year. If Britain loses, then Labour's human rights record will be in tatters – something that all party members should be concerned about.
In February, I attended an event hosted by Dave Rowntree (the drummer from Blur, now a Labour PPC) designed to engage young people in Labour, where I was able to question Miliband on why he was refusing to let the islanders return. I put it to him that allowing the Chagossians' case to reach Strasbourg risked damaging forever Labour's record on human rights.
His answer was that there were "legal issues" preventing the islanders from returning. I almost exploded.
Let there be no doubt: the only legal barriers to the Chagossians returning to their islands are two Orders-in-Council that were enacted by a Labour government on the day of the European elections in 2004, a cowardly legal measure used to overrule an earlier High Court judgement that had temporarily restored the islanders' right of return – a decision that the then-Foreign Secretary Robin Cook had honourably accepted in full.
It is an inescapable fact that David Miliband could revoke those Orders-in-Council and restore the Chagossians' right of return tomorrow if he so wished. He has simply decided against doing so.
In foreign policy, as in domestic politics, Labour should be the party of the downtrodden, the dispossessed and the disadvantaged. But Miliband has unashamedly decided that there are more votes in protecting coral reefs and exotic fish than there are in doing the right thing by the islanders.
That's not the kind of Labour party that I signed up to join. Nor is it the kind of Government that voters are going to be inclined to endorse at the polls. Which is probably why the FCO did their old trick of releasing this latest announcement whilst Parliament was in recess, in flagrant contradiction of a guarantee given by FCO Minister Ivan Lewis that MPs would be kept fully briefed about developments regarding Chagos.
It's also why Miliband erred against including a single, solitary mention of the Chagossians in his statement announcing the creation of the marine reserve instead of justifying what was – and this can't be stressed enough – a conscious decision not to include the islanders in the future of their homeland. Backbenchers like Jeremy Corbyn and Kate Hoey are fuming, but Miliband shows no sign of relenting.
As the human rights lawyer and Director of Reprieve Clive Stafford Smith has pointed out, the Warty Sea Slug now has more rights in the Chagos islands than do human beings – a state of affairs that all of us should be thoroughly ashamed of.
Our party has had the power to put right this miserable wrong for over a decade now. We've succeeded in doing absolutely nothing.
More from LabourList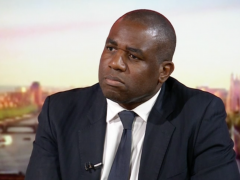 News
Sunday Morning Shadow Foreign Secretary David Lammy rejected the suggestion that Labour would enter into an electoral pact…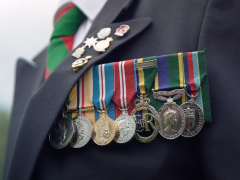 Comment
The first duty of any government in the UK is to protect our nation and its citizens. Whether…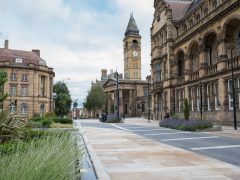 Comment
Labour won a historic by-election in Wakefield, our first such victory since winning Corby in 2012. This success…