By Christine Quigley / @c_quigley
There's been a lot of talk recently about how various groups in society are likely to vote in the upcoming election, not least women. We've heard the contest dubbed the 'Grazia election' by no less than the PM himself, while Holby City Woman and the Mumsnet posse are prizes for the parties to duke it out over.
A couple of things worry me about the focus on "women" as a voting bloc. Firstly, we're not a bloc; we're half of the population. A young female Londoner working full-time hasn't got a huge amount in common with an older Home Counties housewife and WI member apart from biology. They won't vote the same way because they're women; people's identities are much more complex. Our wombs aren't proxies for our votes. And we're certainly not going to go all googly-eyed over Samantha Cameron's pregnancy and vote Tory.
Secondly, as parties try to court the female vote, they often overwhelmingly emphasise what are traditionally seen as "women's issues". The logic seems to be that women care about education because they bear children and about healthcare because they're usually the primary carers. Simple. To think that women care about women's things and that men care about Big Issues like defence and the economy is as erroneous as it is patronising. Of course health and education and personal safety are important and of course women care about them, as do men. But they're not the only issues we think about. We're as interested in the UK's role in the EU, or regulation of the banking sector, or prison sentences as men are. Politicians shouldn't pigeonhole or patronise us.
When we decide who to vote for, we make rational choices based on what the parties are offering. So I want a government that ensures employers can't discriminate against me, just because I might get pregnant sometime in the next twenty years. And I don't want a government that wants to reward my upcoming marriage with a tax break, but only if I stay at home. That's partly why I'm voting Labour. But I'm also voting Labour because it's the party that has committed to raising the National Minimum Wage in line with earnings, to banning unabated coal-fired power stations and piloting carbon capture and storage and to ending rough sleeping by 2012. I don't just vote for the Labour Party because I and my family will be better off, but because I believe that most of society will be better off too.
There is one thing I think women voters might like to see more of in this campaign. Ask anyone who the most prominent women are in the Labour and Conservative campaigns, and you'll probably hear the names Sarah Brown and Samantha Cameron – neither of whom are elected representatives. We've got some fantastic female MPs and Ministers in the Labour Party. Seeing a bit more coverage of them on the campaign trail might demonstrate that we're proud of their contribution in a range of different policy areas. Let's let female voters know that Labour trusts women to make important decisions – like the decision we'll make on May 6th.
More from LabourList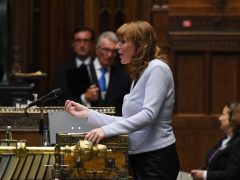 News
Angela Rayner has said Boris Johnson was either "negligent or complicit" over the sexual misconduct allegations made against…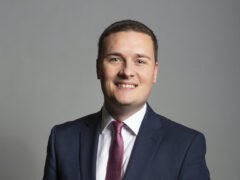 Comment
This weekend, I marched through the streets of Tredegar to celebrate the memory of Nye Bevan. It was…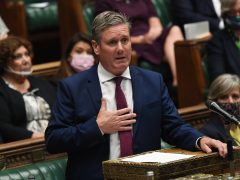 Daily email
"It's realistic." That was Emily Thornberry's assessment of Keir Starmer's announcement yesterday that a Labour government would not seek to…