By Alex Smith
David Miliband has just announced he is standing for the Labour leadership.
Miliband said:
"Gordon Brown's resignation means there's now a vacancy for the leadership. I will be a candidate for that election. I will be so with humility, but also great, great passion for the values that brought me into the Labour Party."
He continued:
"This is a new era. New dangers, new opportunities, new possibilities. We must be the movement of real change right around the country.
"I believe that this election contest – and I dearly hope it will be a real contest, with real candidates – can be open, generous, warm and comradely."
"I will formerly launch my campaign in South Shelds at the beginning of next week."
Alan Johnson said earlier today that Miliband is Labour's "greatest talent", and would make a strong leader.
On Radio 5 Live this afternoon, Alastair Campbell also endorsed Miliband, and Lord Falconer has also expressed his support.
UPDATE:
David Miliband has just launched a campaign website. The site says:
"I will stand as a candidate in the forthcoming contest for leadership of the Labour Party. I do so with humility in face of the responsibility this post brings and passion for the causes and values that led me to join our party.
I am standing because I believe I can lead Labour to rebuild itself as the great reforming champion of social and economic change in this country.
We must be proud of what we have achieved but this is a new era with new challenges and new opportunities. No longer a government we must become a movement for change, renewed at every level, debating every issue.
I look forward to a contest that is open, comradely, generous and a credit to the party. We must renew but we must be ready for government. We live in a new political world, and the responsibility of office may return sooner than people might think.
A good leader listens as well as leads. Tomorrow I will begin a conversation with members, MPs and trade unionists in the party, but also members of the general public, especially in seats we lost and those we must fight to hold on to.
The decision of the Liberal Democrats to join a Conservative Government is a momentous one. It creates an enormous responsibility for the Labour Party, revitalised in the right way, to represent all shades of progressive opinion and present itself as an alternative government. That is the task that I look forward to.
I will formally launch my campaign next week. In the meantime I hope that you will use this site to join my team by filling in the form below, let me know your ideas on the future of our party and, when the campaign gets underway, campaign with me for Labour and Britain's future.
I am really looking forward to working with you."
More from LabourList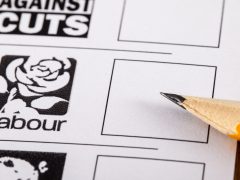 News
Voters who would consider opting for Labour at an election marginally say they prefer centrist to left-wing policies…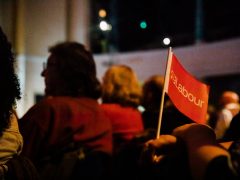 News
Delegates at Labour's annual conference have passed the first batch of policy motions this afternoon, following a compositing…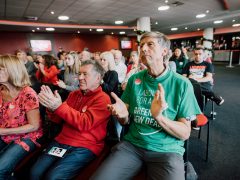 News
Delegates at the Labour Party's annual conference have backed a policy motion calling on the party to back…