When forming the Con-Lib Dem coalition government, David Cameron claimed the UK had entered a new kind of 'progressive' politics. I fail to see what is progressive about a cabinet dominated by men, where women are outnumbered nearly five to one. Critics are already complaining of a "men only" group.
The growing concern is that government will once again become the preserve of men. My old colleague Margaret Beckett, the former Labour Foreign Secretary, has — rightly, I believe — warned that a lack of women at the top of government could further alienate parts of the electorate.
Although we have a record number of women in parliament this year — 139 compared with 126 in the last parliament — just four women gained senior roles in the cabinet. This lack of female participation threatens to alienate an entire section of the electorate who already feel unrepresented.
As an MEP I am embarrassed that we are hailed as one of the world's greatest democracies but the UK comes only 52nd in the world ranking of numbers of women MPs in national parliaments. This is truly abysmal and we should be embarrassed at our apathy towards the situation.
Further research published by the campaign group the Fawcett Society showed that Britain was now towards the bottom of a European league table showing numbers of women in cabinet. A quick glance at our European neighbours in the report shows that outside the UK the gender balance is just that — balanced. Spain's 17-strong cabinet contained nine women, while Germany's cabinet of 16 included six women. And figures from the Electoral Reform Society paint an equally embarrassing picture: with just 21% of women, the UK parliament compares badly with the German Bundestag, on 33%, the Dutch parliament, on 42%, and the world's most equal parliaments, Rwanda, on 56%, and Sweden, on 46%. We will become the laughing stock before long if we do not develop a sophisticated approach to getting more women into parliament. It's a shame the Lib Dems didn't have a similar policy to Labour's All Women Shortlists, which in the last parliament went some way towards redressing the imbalance.
Prime Minister Cameron and his Deputy Nick Clegg are proclaiming a new era of coalition politics in Britain. But, when it comes to giving women senior roles and responsibility, it seems clear the old school mentality of jobs for the boys remains.
More from LabourList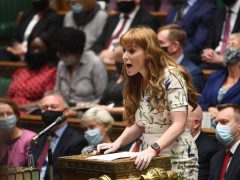 Comment
Today is Betty Boothroyd's funeral, and with both Rishi Sunak and Keir Starmer attending, Prime Minister's Questions was…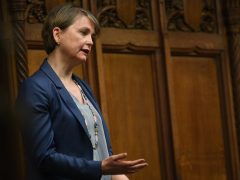 News
Yvette Cooper has declared that the government's announcement of plans to house asylum seekers in military sites as…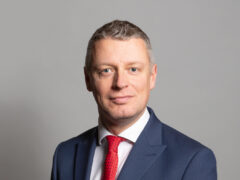 Comment
Labour is the party of housing. A decent, affordable home for all runs in our DNA. We know…