By Alex Smith / @alexsmith1982
David Miliband announced his leadership candidacy earlier today. I've already heard people say he has started his campaign making two strategic mistakes.
As I wrote on Monday, the Labour Party is aching for a deep clean discussion – a debate where we can assess the successes and failures of the last thirteen years and a discussion which involves all the party and the wider movement. It should be one which recognises that 2010 is not 1997, and that the old Blairite-Brownite discussions must pass.
Miliband certainly began with all the right language, saying:
"This is a new era. New dangers, new opportunities, new possibilities. We must be the movement of real change right around the country."
Indeed, he's used the phrase "Movement for Change" – neatly borrowed from Anthony Painter's book about Barack Obama – three times today, in his short and strong speech, on his campaign website and in an "announcement tweet".
So why – and this is one of the doubts I've heard about how his campaign was launched today, and one which Iain Dale has also picked up on – did he choose to announce the renewed "movement for change" from outside St Stephen's Gate at Parliament? To many, it will look as though – in his rush to be the first to throw his hat in the ring, and to overcome the notion that he is a ditherer – Miliband's words are not directly reflected in the setting of his announcement. Jason McCrossan, a new contributor to LabourList, in his balanced assessment of the last thirteen years of government last night, wrote:
"After all, how can some of these ministers who have been chauffeur driven around and shielded from the public by civil servants for the past 13 years faithfully say that they are in touch?"
That symbolism is important. Instead of opening the conversation directly with party activists or supporters, it looks to some as if Miliband is seeking to present the image of someone who is already Prime Ministerial. Although he says he will tour the country and speak to the party, it could speak to the perception that Miliband is part of the old argument, not the new. That sense of urgency does not seem to be the tone that many in the party are looking for.
The second apparent error – though not unrelated – is that Miliband's supporters seem to be pushing an "inevitability" strategy. Alastair Campbell and Lord Falconer – two of Tony Blair's closest aides – have been quick to endorse. Some I've spoken to are already put off by that; it makes Miliband look like the natural successor to Blair, rather than the new and unique leadership the party needs.
As I said on Monday, this campaign should be about listening to the party, and setting out a vision for what's next. A note to other potential candidates: that vision should run through the core of each campaign, from the announcement to the voting.
More from LabourList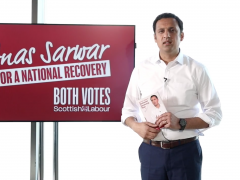 News
Scottish Labour leader Anas Sarwar has warned the 'Progressive Britain' conference today that his party's performance on May…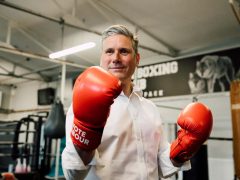 News
Keir Starmer has declared that Labour must "change our party to change Britain" and made the case that…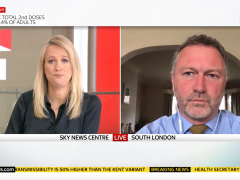 Video
Sophy Ridge on Sunday Shadow Communities and Local Government Secretary Steve Reed backed the easing of Covid restrictions…