By Alex Smith / @alexsmith1982
For some time, the Fabians' Sunder Katwala Left has sensibly argued for calm in the event of a leadership election. Sunder has looked at historical trends of the success rates of immediate-post election defeat leaders, and found that no leader elected immediately after a general election defeat has gone on to become Prime Minister in the post-war period, while those who have undergone a more rigorous campaign have been stronger later.
This is not just a quirk of history. When a leader is chosen in large part to fill a vacuum, the time for discussion and reflection is squeezed by the need to fill that perceived void with urgency. It leads to a lesser discussion and a lesser party. In the US in 2008, a long discussion between candidates rebooted the Democratic base; that could also happen to Labour.
If the time comes, Labour's leadership contest should be exactly that – an open and frank discussion about the future policy and organisational changes the party requires and the person or people best suited and best placed to lead them. Such a discussion – with a wide and varied field of candidates – would galvanise the party, and could possibly attract many hundreds of new members and activists. It would interest the wider centre-left community, of NGOs, the union movement, the green movement and other important organisations. Moreover, it would allow a process that will involve the membership in the discussion. The last thing we need is a coronation, or the snap election of one of the establishment without much of a discussion: remember what happened last time?
So, on the whole, I agree with Sunder: due care – and time – should be taken to choose a new leader, should that discussion be required. I think it will be required, and I think it's vital after thirteen years in government. It's not 1997 anymore; the discussion should no longer be about or merely between Blairites and Brownites; it should be about how Labour can best respond to likely opposition in order to best help all the people it seeks to represent.
That said, with a hung parliament and a potential second general election within two years, there is some urgency to find a replacement for a departing Brown relatively quickly. Labour will need to fight back – and be seen to be fighting back – with vibrant new ideas. That doesn't mean we should choose a new leader within a matter of mere weeks, but it does mean the discussion, at the very least, should start soon, and a timetable set.
My view is that a debate – a real debate over the future of this party that has achieved so much, and yet still has much to learn – over the coming summer months would suit activists who are shattered by the election campaign at this time; it would allow open and deep clean debate; candidates would have the chance to better understand the party, rather than merely the cabinet, and it would potentially galvanise our movement even more than did the general election. Conference should not necessarily be the eventual coronation, but it should perhaps be the culmination, and the expression of energy and unity under a new leader.
More from LabourList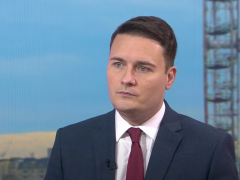 News
Wes Streeting has argued that patients are "paying the price" for the government's "failure" to train enough NHS…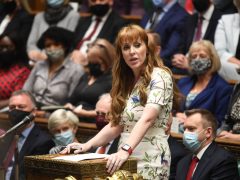 News
Angela Rayner has described the 'VIP lane' used for government procurement during the pandemic as a "scandal of…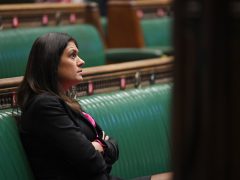 News
Lisa Nandy has slammed the government over reports that it plans to scrap mandatory housebuilding targets, arguing that…