By Jessica Asato / @Jessica_Asato
Over the next few days Labour supporters are going to have to get real about what the result of the election really means for the party. We polled 30% of the vote – almost the same as we did in 1987. We only gained 1,776,420 more votes than the Lib Dems – even though that translates into 201 more Labour seats than them – an indictment of our unfair voting system. Labour has been wiped out in East Anglia, where we only retain two seats in Luton. 4 seats remain in the South East, and the same number in the South West.
Sure, the Tories must be angry that they spectacularly underperformed after all that Ashcroft cash, the rebranding exercises, the palling up with internet gurus from Google and the like. This time last year it was an unspoken foregone conclusion that the Tories would win a majority at the election, even among Labour backbenchers. This hasn't come to pass and it provides Labour with a glimmer of hope about where the public believes the centre of political gravity lies.
But with a likely Lib Dem-Tory alliance, and a possible snap election in the next year, Labour needs to regroup quickly and work out how we snatch back those middle England seats. Part of the answer may lie in the few surprise holds we made.
Nobody expected Gisela Stuart to retain Birmingham Edgbaston, for example. This was a bellweather seat; a mix of Mondeo men and Worcester women, yet in the face of a 5% Tory swing it stayed Labour. Or more accurately, it stayed Gisela Stuart. According to Caroline Badley, the effervescent campaign organiser for the seat, the result was down to a mixture of Gisela's popular appeal, years of attentive case work and a ground operation which emulated a by-election mentality. Apparently, by late afternoon, the central campaign office had run out of clipboards, outcards and Labour promises to knock up for the first time. I campaigned for a day in Edgbaston with the Progress team and I was impressed by Stuart's slogan "I'm Labour. My values are Labour. But I think for myself." Gisela was seen as an independently-minded MP who cared about her casework and could never be accused of only turning up at election time. I was struck by the number of voters who said they were disillusioned with Labour, but had time for Gisela.
In Islington South, voters weren't swayed by the Cleggmania which was expected to grip the seat. Instead, the years of community campaigning by Emily Thornberry paid off, combined by assiduous door to door contact – the mountains of literature which the Lib Dems used failed to sway the electorate.
Karen Buck fits this mould too – she was known as a champion of affordable housing and an anti-child poverty campaigner, as well as someone who was able to empathise with voters. Gordon Marsden in Blackpool South demonstrated similar characteristics – a popular, well known MP who wasn't seen as a party dalek.
There are other explanations for the victories in these seats – not least because most of them were metropolitan, and some of them had larger than usual ethnic minority populations. But we can't underestimate the impact of full time campaigning which they embraced.
If Labour is going to win back the key seats needed to form a government next time, it needs to identify the best campaigns across the country and replicate their winning elements. This means selecting personable candidates who are willing to work 24/7, appointing diligent consituency organisers and identifying local issues which galvanise the electorate to identify Labour as a party which cares about their day-to-day needs, not the demands of lobby journalists.
The Labour Party is by no means dead. Armchair activists and reluctant supporters have turned out in their droves over the last few weeks – there is an appetite for rebuilding the party as a serious movement for change. But if we proceed by the same old, same old command and control method of party selection and organisation, we won't develop the new spirit of activism which needs to be captured, nurtured and welcomed.
More from LabourList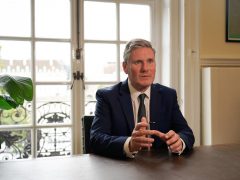 Daily email
New polling released by Opinium over the weekend saw Labour overtake the Tories in voting intention for the first time…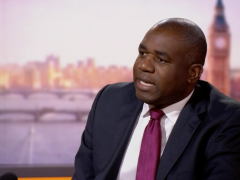 News
The Andrew Marr Show Shadow Justice Secretary David Lammy confirmed that Labour wants students to be able to return…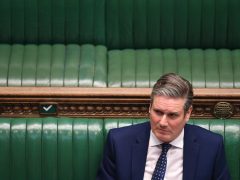 News
The Labour Party has overtaken the ruling Conservatives in polling on voting intention for the first time since…