The New Statesman yesterday highlighted this article on ConservativeHome's CentreRight blog about experiences of canvassing in Hackney. While the NS (kindly, I think) characterised it as a bad joke, the reality of it is much more sinister. The blog characterises various Hackney residents as "gayboy parody of a skinhead" with "prison-white trainers", "clinically obese" teenagers speaking in "adopted rude-bwoy cod-Jamaican accent" and "stupid little white girl". The language alone is fairly shocking, but even more worrying is the sentiment behind it. (Don't read the comments below. It'll spoil your bank holiday weekend.)
The Tories are so desperate to prop up their unfounded 'Broken Britain' rhetoric that they present Hackney residents as cretinous, probably criminal wastes of space. That's not my experience of London, and I don't think that it's the experience of most of us who live here and love this city.

I met some fairly scary-looking teenagers when I was alone on a dark street just before polls closed on May 6 – it turned out that they had just been down to the polling station to vote. It's too easy to stereotype people – particularly young people – on the basis of physical appearance or a quick conversation. That's what's happening here; arrogantly taking for granted that everyone who lives in a nice house should automatically vote Conservative, assuming that teenage boys are 'fatherless' because they hang around in parks. Sometimes I go to parks – but I'm white and middle-class, so I imagine that my parents' relationship isn't the first thing passers-by wonder about me.
Yes, London has social problems, there's no denying it. We suffer from an acute shortage of social housing, there are still too many violent crimes and a London living wage is desperately needed. But crime has been falling recently (according to the British Crime Survey), while fear of crime has risen. That's due in part to inflammatory attitudes like the one expressed by Mr. Archer in this blog, stoking up people's fears rather than highlighting what is good in their communities.
This is why the Tories don't get London, particularly inside the suburban doughnut. Sure, it's dirty and smelly and you have to be a bit careful on the streets late at night, but it's also an incredible, creative, diverse city. I happen to think it's a great place to live and I'm proud to call myself a Londoner. But we've got a lot of work to do to ensure that the Tories don't stay in control of this city they don't understand. The local council elections in May gave Labour a strong mandate, but we must capitalise on this by winning back the mayoralty in 2010. London's a great city, and it's not a Tory city.
More from LabourList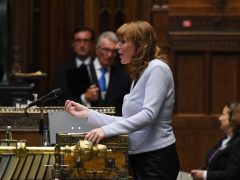 News
Angela Rayner has said Boris Johnson was either "negligent or complicit" over the sexual misconduct allegations made against…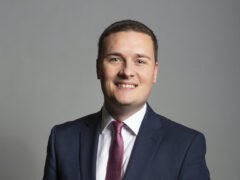 Comment
This weekend, I marched through the streets of Tredegar to celebrate the memory of Nye Bevan. It was…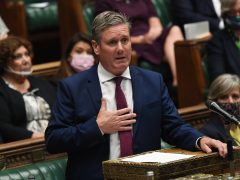 Daily email
"It's realistic." That was Emily Thornberry's assessment of Keir Starmer's announcement yesterday that a Labour government would not seek to…