by Rory Palmer
Reconnecting with working class communities is seen as a vital part of Labour's post-election debate. That said, leadership contender Andy Burnham was right to suggest that it was not the case that we had not delivered for heartland communities. Opening this discussion at the Progress Conference Burnham reflected on the last 13 years as being the foundation for our political recovery and not something to be denied or disowned.

Social housing was mentioned as a common doorstep issue where the Labour government could have done more. Constituency rep on the NEC Ellie Reeves made the case for a wider programme of social housing building – work started by John Healey but something we should have done more of and sooner.
The way we organise on the ground will be a crucial part of any solution aimed to win back hearts and minds in working class communities. The right policy and message are only half the solution, we need to recognise where our grassroots organising has worked and led to trend-bucking results.
Margaret Hodge set out the approach used in Barking to crush the BNP and double her majority. Good organising on the ground, with a genuine drive to reach out and a real commitment to listen to what communities are saying.
This debate will go on. Yesterday's discussion set out some key themes: the need to have an honest discussion where we properly listen to peoples' insecurities about the economy, jobs and their communities and where we build a grassroots organisation to do this in communities up and down the country.
Visit the Progress website here, for more details on yesterday's conference and further planned events.
More from LabourList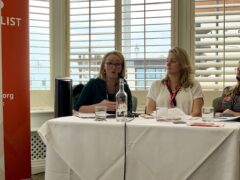 News
Rebecca Long-Bailey used her contribution to a LabourList fringe event this afternoon to back a Green New Deal…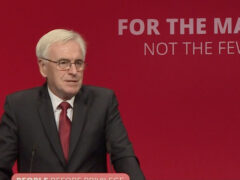 News
A four-day working week has become Labour policy today, as John McDonnell confirmed the party would back the…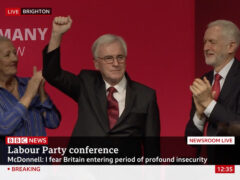 Comment
Below is the full text of John McDonnell's Labour conference 2019 speech. Thank you. All the warmth of…