by Daniel Crawford
While most of the media was concentrating on the General Election, local results right under the nose of the Westminster hacks were actually very encouraging for Labour. Unusually for the governing party, Labour regained control of several London councils, including the 'bellweather borough' of Ealing.
The turnaround was quite something. Ealing had been a Conservative run council since the last set of local elections back in 2006 and was thought of one of the places, along with neighbouring Hammersmith & Fulham, where observers could catch a glimpse of what a Cameron government might look like. The Tories had kept the council tax low, making cuts to several vital services, but also had the audacity to deliver a council tax rebate of £50 to each household at Christmas in the year before the election. Cynics might have suspected this was a bribe.
Growing up in Acton, which lacks the polish of the more refined parts of the borough but is packed full of history, was interesting. Born prematurely with cerebral palsy, I faced a fight to gain access to mainstream schooling (the Council wanted to send me to a specialist school an hour away because 'that's where the disabled kids go) and to retain my much-needed physiotherapy beyond the age of four. Both battles were won and I was able to go off and study at university.
My candidacy in my home ward of Acton Central, which found itself represented by three Tories for the first time in living memory, might have been unlikely – the stock response to residents who complained that all politicians were the same could have been 'how many disabled 24-year-olds do you get knocking on the door, then?' – but it was made possible by the hard work of an excellent organiser, my hardworking fellow candidates and a loyal band of local activists.
We were encouraged by what we found on the doorstep. Residents of Acton hadn't given up on Labour whatever the commentariat were saying about Gordon Brown. They were genuinely pleased to hear from us about local issues and the famous LabourList t-shirt was also well received. At the end of it all, this campaign proved the old adage correct: leaflets don't win elections, street stalls don't win elections and not even telephone canvassing can get you over the line. For all the talk about new media, face-to-face contact is the way to build a rapport with your residents.
So while the shoe leather suffered and it was a tough campaign to fight, I can honestly say I enjoyed every moment of it. It was a real thrill to take the Labour message to the very places politicians are afraid to go: the neglected council tower blocks, young voters, the disaffected and the distrustful and even those who had indicated an intention to vote for another party. Making contact with these people proved instructive – most were eager to talk, almost all were respectful and, after a chat about our priorities to try and fight for a better deal for Acton residents, plenty said they'd think again about where they'd mark their ballot paper.
The result was something of a stunner. My Acton Central ward, which had Tory on the back of the problems posed by a combination of Ken Livingstone's west London tram and a set of national scandals that hardly helped matters, returned three Labour councillors. Why? Having the general election simultaneously helped in getting our voters to the polls but the voters also endorsed our pledge to take council housing back in house and our ambition to bring more investment to Acton. The difficult bit's still to come: making a real difference for people as a councillor, but I'm relishing the challenge.
More from LabourList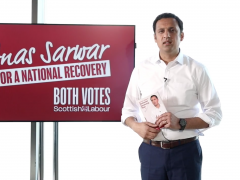 News
Scottish Labour leader Anas Sarwar has warned the 'Progressive Britain' conference today that his party's performance on May…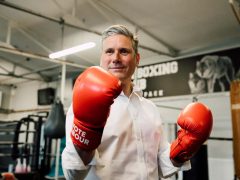 News
Keir Starmer has declared that Labour must "change our party to change Britain" and made the case that…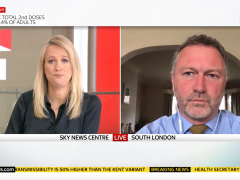 Video
Sophy Ridge on Sunday Shadow Communities and Local Government Secretary Steve Reed backed the easing of Covid restrictions…