By Alex Smith / @alexsmith1982
CLOSING STATEMENTS
Verdict: Andy Burnham really exceeded expectations in this hustings, but they will likely go down as the event at which John McDonnell spoke of "assassinating" Margaret Thatcher. David and Ed Miliband were both strong in a way that might now be expected of them, consistent without being spectacular. Diane Abbott spoke mainly of her personal reasons for standing for the leadership. It was a good debate, a little long-winded in places and on the other hand a little over-rushed – but a good place to start for the main discussion that will dominate the party over the summer months.
Andy Burnham: "This Labour Party movement is in good heart. We're debating, we're going to come back strong soon. The Tories will have seen that. We have to acknowledge that there wouldn't be a Labour Party without the trade union movement. Labour is nothing if it's not about breaking down elites. We've been too elitist in recent years. I can reach the voters that we've lost and provide a real contrast to those Tories. I understand that people feel they're battling against the odds, every day. I understand that people feel they can't get on. The reason I keep on going in politics is to help people who feel their circusmtances hold them back in life. I've always feared that tap on the shoulder. I will build the Labour Party built on good working class principles, that everyone who looks out for each other has a role."
Ed Miliband: "We need to be a campaigning organisation, as you in the GMB are. We need to help ensure that more people become members of trade unions. I would work with you to do that. We need to work together on the policy agenda to get back to power. The New Labour culture needs to change. We need more democracy in our party as well. And we need to win the election and whoever is the leader – and if it's me, I give you this promise – we need to never forget the people who put us into power. The PM has to be the leader not just of the Labour Party, but of the wider movement."
Diane Abbott: "This is a turn the page leadership election. I stood because I think it's important that the range of opinion in the party should be represented and diversity in the party should be represented. All my life I've done things that all my life people have told me I shouldn't and couldn't do. My idea has always been "go for it" and even if you don't get there, you will have made it easier for other peopel like you to come afterwards. We are facing a dangerous new government; they're talking about reconsticting part of the public sector. This isn't about saving money, it's about attacking the public sector."
John McDonnell: "I'm not standing as old Labour or new Labour, I'm standing as Labour. We need to rpesenta real alternative to Cameron and the Tories. This economic crisis was not caused by us, and we have to say that we're not paying for it. We can tackled the deficit by a fair tax system, the Robin hood tax and yes we need to regulate the banks, but we also need to think about the long term ownership. We will end the prviatisation, the PFIs…and we will restore public services that have been privatised. I want social rights, the right to a decent home, the right to free education – and that means scrapping tuition fees. I want the right to live in peace, no more Iraqs, withdraw from Afghanistan. We don't mourn after the loss of an election, we organise."
John McDonnell finished both his opening and closing remarks with the word "solidarity".
David Miliband: "We have lost 180 seats since 1997 and 4.5 million votes. We need a leader who gets it about modern Birtain and the insecurity of modern Britain, which is why we have to catch up on housing…education and welfare. But we don't just need that, we also need something authentic about our politics. I invented the BSF programme; I am serious about develoving power. We need to be proud of being British, but also internationalist. I authored the Gaza peace resolution in 1999. We need a leader who recognises we need a new form of party politics, one about engagement of a living, breathing labour movement."
14:20 John McDonnell says Trident is a "waste of resources – and at a time when the choice is between nuclear weapons and public services, I know where my prioirities lie, and it's public services." David Miliband says "I believe in disarmament. I'm a multilateral disarmer." Miliband says it has to be part of international consensus. Andy Burnham says he supports nuclear power, because "if we are not self-sufficient in energy", he worries for his children's future."
14:20 Ed Miliband says he's opposed to MPs having second jobs – but will make an exception for Diane and her appearances on This Week. He says MPs' jobs should be to serve their constituents. Diane Abbot responds saying This Week is live at 11.30 once a week – and does not impact on her work for the people of Hackney.
14:20 David Miliband says "I believe passionately in the power of public services to change people's lives." All candidates seem to agree on the importance of keeping the NHS entirely in the public service. Diane Abbott says "I am opposed to public services in the private sector, full stop".
Andy Burnham and John McDonnell have said exactly the same thing – that too often the Labour Party has allowed to view to develoop that "private sector is good, public sector is bad".
14:15 Ed Miliband says Unions should be able to do the most effective job they can do on behalf of their members, and that there are 3 issues to look at as to whether they are the most effective tools: balloting, strikes and involvement in ACAS.
14:15 John McDonnell has interrupted David Miliband. I didn't catch what Miliband was saying as he did so. Mary Turner had to intervene and ask John McDonnell to move on.
14:00 John McDonnell says Britain is now facing a "Tsunami of cuts" under the coalition.
14:00 I've just heard that Ed Balls is not at the GMB conference hustings, as he has Education questions in the House of Commons this afternoon. He'll attend the conference tomorrow to speak at the public services section of the conference.
13:50 The next question from the floor is: if the candidates are all saying they're listening now, does that mean they weren't before? Ed Miliband says "you have to judge us on our records", that he has always tried to listen and act. Diane Abbott says her record in parliament speaks for itself, including her war on Iraq. McDonnell says he's "never voted for privatisation, never voted for a single cut, never voted for war; sometimes you have to stand for what you believe in." David Miliband says "we shouldn't fall for the Tory claptrap that we left Britain broke and broken".
13:50 Great question from the floor: What were you before you were a politician: David Miliband says his first ambition was to be a bus conductor. Mary Turner says "you'd've lost that job, wouldn't you?!" Andy Burnham says his first job was as a trainee journalist, but that he had to give it up because he couldn't afford to continue. He says that experience informed his politics. He goes on to give a brilliant answer, about how children should not have their life chances constrained by wealth or lack of access or narrow opportunities. Diane Abbott says the job of brining up her 18 year old son on her own is the most important job she's ever had, and that it's been very difficult. John McDonnell says he was on the GLC – and that if he could go back in time and do one thing, he would visit the 1980s and "assassinate Thatcher". The wisdom of such a statement really has to be questioned.
13:40 John McDonnell answers the question "would you commit to universal free school meals if elected", simply, "yes!" Andy Burnham says Labour should carry the policy through. Ed Miliband refuses to pledge to say absolutely that universal free school meals will be in the manifesto, but says "it's absolutely right" as a principle. Diane Abbott says she would implement it, and that it's a popular policy. Too many children, she says, are arriving at schools without a proper breakfast: "I will put it in the manifesto."
13:30 A delegate asks about how the candidates would seek to defend the Redcar Corus steelworks. Labour lost a majority of 12,000 in Redcar to the Lib Dems, who won by 6,000-odd votes this time round in that seat. John McDonnell says "we're in a recession, but we've got to increase demand and investment to get out of recession." He congratulates Ed Miliband for the work he's already done on bulding a new green economy. David Miliband says the Tory-Liberal colaition will have to decide whether to continue Labour's industrial investment.
Andy Burnham says he really worries about the future of the plant in Redcar. He says it falls to the Labour opposition to campaign against the cuts that would "damage people's hope, people's future; that a Tory government has damaged these communities in the past – we won't let it happen again". Ed Miliband says he will oppose the government "tooth and nail", that Labour must not allow the Tories to "sacrifice the economy on the alter of cuts".
13:25 Questions have started from the floor. The first is about why Labour was opposed to implementing workers' rights on flexible working. Ed Miliband says Laboru should have moved earlier on agency workers because the party lost its values. He says it's those values that would guide him as leader. Diane Abbott says she can't explain why Labour were weak on workers' rights in this area, "because I wasn't a member of the government." John McDonnell is speaking for a little longer, saying trade union rights are crucial, that jobs and wages should be at the heart of Labour politics, mobilising the Labour support. David Miliband says he wants to create jobs. He disagrees that Labour was slow to act on flexible/agency worker's rights "not because we abandoned our values", but because the Labour government was scared of losing jobs. Andy Burnham says he agrees with John McDonnell.
13:20 No! There are problems with the mics. The hall can evidently hear the candidates, but the GMB's livestreaming isn't audible. David Miliband is speaking now. I've managed to decipher that he believes Labour should be active in communities. Burnham says this leadership election is about a new generation in the Labour Party.
13:20 Ed Miliband says Peter Mandelson fought like a tiger to try and stop the Tories getting a majority. He continues that the shadow cabinet should be elected and accountable. He also talks about the need for "dignity in retirement", with which Diane Abbott agrees.
13:15 David Miliband is now speaking, congratulating the efforts of the GMB for their efforts in the general election. He says he wants to talk about policies, from "housing to immigration to welfare." He says he will be known to the union, not just because of his words "But beceause of what I've done". He says "we need a leader who is a credible Prime Minister".
13:15 John McDonnell says Labour wasn't wiped out in the election, but the party must learn lessons now, on privatisation of "more jobs than Thatcher and Major put together". Labour "stopped listening to us", McDonnell says. He too is receiving a very warm, enthusiastic reception.
13:15 Each of the candidate's pitches are very short, and a little rushed. They're getting about 3 minutes each.
13:10 Diane Abbott is up next, and says she feels like it's in the lion's den. She congratulates the GMB for hosting a debate this morning on the abolition of the monarchy. She says Labour must rebuild both in the country, and within the labour movement. She says she has experience at every level, as councillor, MP and trade unionist, and that the new Labour leader needs to listen. She's receiving a rapturous reception as she speaks.
13:10 Ed Miliband is up first, speaking about why he joined the Labour Party – and about how Labour became too tehcnocratic at the end of its term in government. He says he wants values to be at the centre of everything party does, and who understands the trade union links. He also says he wants to help grow the trade union movement.
The GMB are today hosting the first leadership hustings of the campaign – providing an opportunity for both early frontrunners and those struggling to obtain PLP nominations a chance to give their campaign a lift.
Watched by around 1,000 GMB activists and workplace organisers in the Floral Hall in Southport – representing the union's 600,000 members, these initial sparring sessions between the candidates should give us an idea of how the arguments will be framed, and the way trade union activist support is likely to split.
I'll be live blogging the hustings, which you can also watch live here.
More from LabourList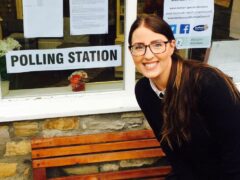 News
Laura Pidcock, the former Labour MP for North West Durham, has resigned today from the party's national executive…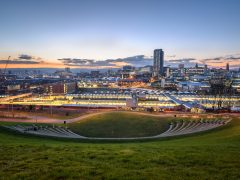 News
Labour has selected Oliver Coppard as its candidate for the South Yorkshire mayoral election taking place on May…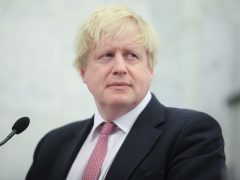 Video
Boris Johnson lied when he claimed that he had not intervened personally in the evacuation process in Afghanistan…