By Sally Gimson
I keep wondering whether it is possible for the Conservatives to push through the cuts they announced in the budget, which are going to mean tens if not hundreds of thousands of people made unemployed and benefits cut dramatically for the poorest.
Will there be national strikes? Will the government be able to make the cuts and still keep some semblance of statutory services going? And will they be able to do it fast enough, when it needs to be done and dusted within 18 months for any hope of a recovery before 2015?
It is an incredibly high risk for the coalition. But perhaps the highest risk of all is that despite winning the election, the current government doesn't look or feel representative of the population.
They are in the monochrome, as one of my women friends pointed out: male, middle-aged and affluent.
This is not to make a class point about George Osborne, David Cameron and Nick Clegg, so much as to say that they have too similar backgrounds and instincts and too unsimilar backgrounds from the rest of the population.
And they have not made an effort to promote others who might think about things differently (even women with families) to prominent and powerful positions. As a Tory I met found out to his cost once, they are reluctant to bring into the inner circle those who might challenge their rather narrow view of the world.
These monochrome men are popping up everywhere: in think tanks, on television and even in the parliamentary lobby which used to be the preserve of less gilded hacks.
My Tory husband says the natural order has been restored. But the government's make-up will surely mean it will be even more difficult for them to push through such dramatic cuts.
Mrs Thatcher was able to do what she did not only because she was a woman, and her father ran a shop, but also because she pushed through her most unpalatable measures in the teeth of opposition from her upper class "wets".
Our candidates for the leadership may be (with one notable exception) white and male, but they should be challenged to surround themselves with people who are not: to build a party and leadership team that looks and feels different: tolerant, egalitarian, able to accept and absorb people who challenge the white affluent male view of the world because of the combination of their race, gender or different background and experience.
That way the Labour Party will be able to start building a different vision of the future which is far more representative of the country as a whole. That's the Britain I want to see.
More from LabourList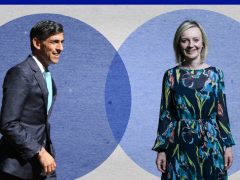 Comment
Rishi Sunak and Liz Truss have now gone head to head in six hustings with Tory members in…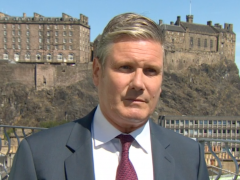 News
Keir Starmer has said that he will set out a "comprehensive set of proposals" to combat the cost-of-living…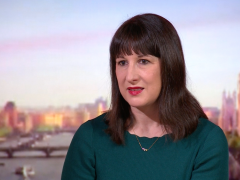 News
Rachel Reeves has urged the Tory leadership candidates to "stop playing to the gallery" and come up with…