By Alex Smith / @alexsmith1982
At the Organising to Win conference in London today, Jon Cruddas will announce that he is due to stand to be Chair of the Labour Party.
The role does not yet exist, though most of the leadership candidates have said they would create the position if elected. The idea was initially put forward by David Miliband, and while Cruddas has been making noises that his support for the leadership will go to the elder brother no announcement will be made on Cruddas' support at the event today.
Importantly, Cruddas will say that he would seek to rewrite parts of Labour's constitution if elected:
He will say:
"We need a new statement of our identity, our essential purpose, what we are for, to build a new language anchored in the ordinary lives and sentiment of the people. A new chair that is elected by conference, a new commission on party structures and a renewed culture of organisation, a comprehensive review of policy under a joint secretariat of party chair and party leader, in a root and branch deliberation about Labour's future politics and policy strategies. We must democratise the national policy forum."
Ken Livingstone has already offered his endorsement to Cruddas for the role of Party Chair:
"It's been proposed in the leadership campaign that the chair of the Labour Party might be elected directly rather than by the NEC. If the proposal is adopted then Jon Cruddas would make an excellent chair of the party and I have no hesitation in saying I will be supporting him for this post. Jon has for some time set out a range of interesting ideas about the future of the party and cares deeply about maintaining and constantly improving the party's campaigning agenda. He will ensure Labour has a positive internal culture and help us reach out to the millions we need to win back."
Sunder Katwala speculates about whether Cruddas would seek a new Clause IV moment for the next generation, and asks for ideas on what Labour's new identity should look like. I'll post Cruddas' speech in full shortly, so we can get an idea of his views.
More from LabourList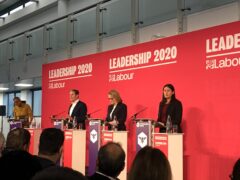 Comment
The field of Labour leadership candidates has been narrowed to three, after Emily Thornberry on Friday failed to…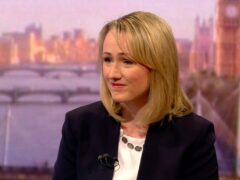 Video
The Andrew Marr Show Angela Rayner rejected Richard Burgon's idea of balloting members on military action, and declined to…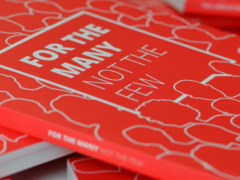 Comment
The 2019 general election was a rude wake up call for the Labour Party. Despite a progressive manifesto,…