By Conor McGinn / @ConorMcGinn
I'm supporting Andy Burnham for Labour leader because I think he is the candidate with the right ideas for the Labour Party, the country and the future.
Andy is proud of what Labour achieved during thirteen years in government and grateful to have had the opportunity to serve as a cabinet minister. He is honest enough, however, to admit that sometimes we made mistakes and appeared to lose our way. He understands that ordinary people felt that we were no longer on their side and that were too dazzled by power, glamour and big business. In order to win those people – those Labour people – back and to return to government, we need to communicate with them effectively, and Andy understands that communication is about talking and listening. He speaks to ordinary people in a language they understand; not patronising or underestimating, but explaining and encouraging. And he is passionate about listening to those who struggle to be heard, but who often have the most important things to say.
That's why 'Reconnecting Labour' is the focus of Andy's campaign. By responding and acting on the issues that affect ordinary people, he wants to develop policies that are true to Labour's roots, but focus on the future, not just of the Labour Party but of the country.
A former health secretary, one of Andy's key policies was the creation of a National Care Service, to ensure that older people are properly cared for and that their care, just like the NHS, is free at the point of use. No-one will pay a penny during their lifetime, but it will be fully funded through a 10% levy on estates, capped at £50,000 per couple. It will be to the 21st century what the NHS was to the last century.
Andy wants to give local authorities powers to make compulsory purchases of derelict properties, and make them habitable and available for local people to rent. He will also allow councils to buy into public ownership the blocks of flats that developers have built but which lie empty.
As someone from a working-class background, Andy saw first hand how the major professions – law, finance, politics, the media – are still run by elites. He wants to give those without connections a hand, and will make it compulsory to advertise work placements and internships to ensure they are available to all. He will also look at extending student finance so that graduates can still support themselves if they take up such internships.
Andy believes that after 16 years of New Labour, the party needs a new philosophy, something which embraces everything that was good about Labour in government but that is based on the party's founding principles. He calls this Aspirational Socialism – a vision of a society where people look out for each other and help each other out, and aspire to be all they can be. That's what Labour should be about and what Andy Burnham is about, and that's why I'm backing him for leader.
More from LabourList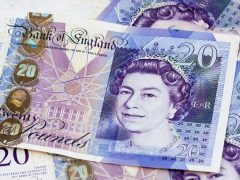 Comment
As the cost-of-living crisis bites, Labour needs long-term structural answers to growing inequality. Basic income provides such an…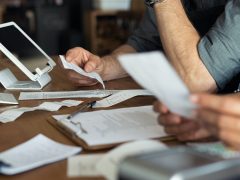 News
Half of 'Red Wall' voters would be more likely to vote Labour in a future general election if…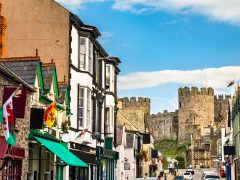 Comment
The headlines are straightforward: Labour gained 68 seats, the Independents gained six seats, the Lib Dems gained ten…