By Johanna Baxter
Jimmy Reid will always be remembered for the work-in at the Upper Clyde shipbuilders yard in the seventies. And rightly so. The modern union movement has much to learn from his handling of that dispute.
The dispute was not about taking on a Tory government. It was not a single issue disagreement. Jimmy knew that in taking the decision to discontinue their funding Ted Heath would consign the Clyde – and thousands of families in the West of Scotland – to poverty for generations to come. This was a fight for survival.
It was the fact that he could see beyond the personalities involved in the negotiations, beyond the conflicting views about possible courses of action the union should take and beyond his own emotions that enabled Jimmy to see that it was by demonstrating their worth that the workers would secure their future.
And when this became clear he fought to deliver it with every sinew of his being. His leadership won over the hearts and the minds of many a member who might rather have walked away, giving Heath exactly what he wanted. He rallied not only the workforce but also the local community – thousands marched on Glasgow Green in support of the workers and funds flooded in from the most unlikely of places.
Jimmy knew the world was watching his members, looking for a reason to blame them for the dispute, and he made sure they didn't get one.
It was through his leadership and integrity he proved that organised workers could defeat an unthinking government.
But it was principles and his passions that drove him to a lifetime of public service, through the STUC, the Scottish Pensioners Forum, party politics and in his role as a University Chancellor.
We owe Jimmy much. But perhaps all he would have wished for is that we all take a moment to remember:
"Remember the insidious pressures in society that would blunt your critical faculties to all that is happening around you, that would caution silence in the face of injustice lest you jeopardise your chances of self promotion and self advancement. This is how it starts, and before you know where you are, you're a fully paid up member of the rat pack…We are not rats, we are human beings."
More from LabourList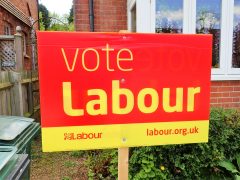 Comment
Rishi Sunak announcing a windfall tax on oil and gas firms this week is a clear vindication for…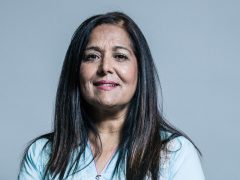 Comment
Boris Johnson's Conservative Party won a mandate to 'level up' the UK at the 2019 general election. The…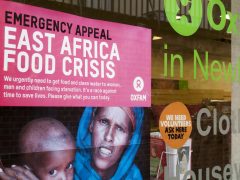 Comment
Someone in East Africa dies of hunger every 48 seconds. This is the result of the imperfect storm…