By David Miliband MP / @DMiliband
At the start of this leadership election, I said I wanted to rediscover our party's radical organising tradition. I believe that if our party is to win back the public's support, Labour must rebuild itself as the great reforming champion of social and economic change in this country. That's why the Movement for Change is an integral part of my campaign. That's why I've raised the money to train 1000 Labour Party members as community organisers by the end of the leadership contest to create a living legacy once the hustings and noise of these last few months have been long forgotten. The team at the College of Community Organising have been working flat out to see whether we could turn our aspirations into reality, and I am delighted that we're on track – so far, over 500 people have gone through the initial training, and over 1,000 have signed up for training in total.
Last week, I met a recently trained party member in Yorkshire. He was full of praise for the Labour Party and the investment our government gave to expanding education, but he was still angry about the inequality he sees in Britain today. The Movement for Change is about harnessing the anger of people at a local level and giving leaders the tools to change their communities for the better.
In just a few months, I have seen some of these local campaigns in action and it has been really inspirational. It is powerful to see people come together to tackle issues in their local area that really affect their everyday lives. In Enfield new security doors on estates have been ordered; in Norwich they are getting the street lights fixed; in Nottingham crack dens are being targeted; in Walthamstow they are working on reducing people's personal debt and in Blaenau Gwent they are sorting out local recycling. Imagine if by the time of the next election every Labour Party ward had a campaign to make a change in their local community, just think what we could achieve.
The Labour Party is about bringing people together, building relationships and creating common causes – that is why during this campaign I have been proud to watch this movement grow. Finding issues that bind people and allow them to share in the experience of taking action is a key part of a living and breathing party. To build an effective team and to identify a worthwhile and winnable local issue, we have to listen to our local communities. I know one team of organisers in Cardiff used a community walk to find people who were angry about their situation and who wanted to join them to make change. They spoke to people from the local youth club and mosque who told stories about poor waste collection, the bad hygiene on the streets and the loss of the local youth services. Their next step will be to get the people who have the power to make the change they want around the table with them to see what change they can genuinely make.
We are going to need to organise, if we're going to stop the Tory-Lib Dem cuts from hitting our most disadvantaged communities the hardest. At the house meetings I have visited, I have heard how the cuts are going to impact on the most vulnerable, the oldest, the youngest and the poorest. To protect and empower our communities, we need to rebuild the party from its roots of solidarity, mutuality and reciprocity. We need to be ready to fight the next election and preparation for that starts now. We mustn't just talk about change – we need to actually make it happen. We need to fight the coalition at every level of the Labour Party – from the leadership to the grassroots.
I know that rebuilding takes time and investment, which is why I am beginning this process now. I want the Movement for Change and community organising to complement and reinforce our existing Party structures. I am really proud of Labour's CLPs, who alongside their elected representatives and local activists already campaign tirelessly with their local communities. At the last election we survived because of the hard work and strength of local party organisers and grassroots campaigners. But we need to replicate these campaigns in every seat across the country, most importantly in the seats we lost. Enthusiasm for the leadership election is an opportunity to harness and develop our new members and ourselves. The Movement for Change offers both the skills and the catalyst for action. Now is the time to rebuild the Labour Party to be a living, breathing Labour Movement.
If you want to get involved please sign up at my website.
More from LabourList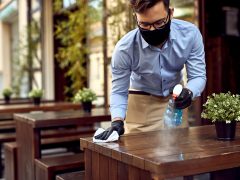 News
Analysis published by the Labour Party has found that millions of people across the country are working without…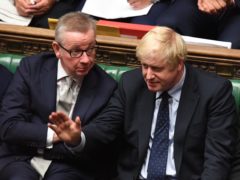 News
Angela Rayner has declared that taxpayers' money is not a "personal cashpoint" for ministers after emails revealed that…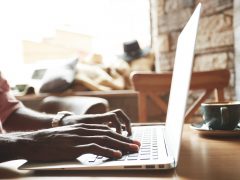 Comment
UK employees have long been subject to a notorious 'long-hours culture'. In 2019, UK workers were already working…