By Rory Kinane
This summer I have missed much of the leadership campaign as I have been embroiled in American politics, working over in the U.S Congress. Coming back to Britain I have been trying to catch up in order to make an informed decision on who to give my vote to. However, my overall judgment has been guided by what could be seen as a superficial gut instinct.
When looking at both Milibands on the campaign trail one thing strikes me about the image presented by both brothers. Ed looks like a Labour leader in waiting, David looks like a Prime Minister in waiting. It is wrong to base your vote for anybody simply on appearances, but this judgment of the two favourites is not merely a shallow opinion.
David has more gravitas, style and composure than his younger brother. More importantly, he appeals much more to regular voters and those all important swing voters.
This is not to say Ed is without style or merit. In fact he enjoys a large advantage over his brother in that he seems to understand the average Labour voter in a way David doesn't. Ed speaks clearly and passionately on issues of real importance that matter deeply to our movement. He speaks with an empathy and understanding that makes me think of him as the conscience of the modern Labour movement. He sees where we lost working class support through poorly handled policies like the 10p tax issue. He realises we need to rebuild the trust we lost with the public over Iraq.
David does not have these qualities that have made Ed's campaign so effective at coming from nowhere to level pegging. However, there is a reason David has been the man to beat from the start. He has the right combination of experience, relative youth, intellect, presentation and political skill.
In conversations with Labour friends, even those who have voted for Ed seldom disagree; David is the leader most likely to beat Cameron in five years' time. We must remember that winning the election is the important thing, and that opposition is simply time where our achievements from the last thirteen years will be ruthlessly undone by an uncompromising Conservative government.
This analysis is not meant as a simple endorsement; in fact my main point is quite the opposite. While I hope David will win, my primary concern is that his victory not be seen as some kind of triumph of Blairite over Brownite or centrist over left wing or whatever label people want to use. The fact this contest is so narrow, the fact we were split almost fatally for over ten years between two personalities shows that we need, more than ever, to come together.
David Miliband was infamously nicknamed "brains" in his younger years working for Tony Blair. If he wins this contest, David may be the brains of the Labour party, but he needs his brother to provide the heart. He will need to bring his brother in and give him a real seat at the table. The two brothers working well together will mean we can rebuild the electoral coalition that made us unbeatable for three elections.
We need to move beyond petty concerns over personality-driven factionalism. Let's hope the Miliband brothers can see that.
More from LabourList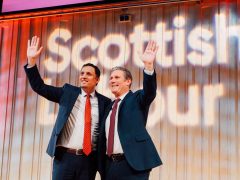 Daily email
Rutherglen: Will Labour win – and would it really signal Scottish revival? Starmer is hitting the campaign trail…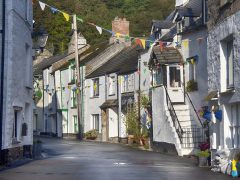 Comment
Labour has promised a 'Take Back Control Bill' in the first King's Speech. Aimed at England, it must…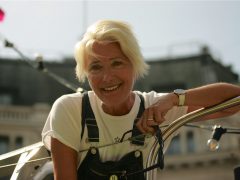 News
Almost 100 climate activists, experts and campaigners from around the world have written to Labour leader Keir Starmer,…