By David Green
During yesterday's predictable furore over the start of the Pope's visit to the UK, I found a picture in this BBC gallery. It's of a little boy, waiting for the Pope to land in Edinburgh: despite clearly going to the effort to greet Pope Benedict, he looks anxious, even apprehensive, and somewhat alone.
I noticed because, as a leftie British Catholic, I'm feeling a lot like he looks: apprehensive, slightly alone; treading a line between outward confidence and jubilation, and inner doubt and anxiety. I think a lot of us are. And it's partly for this reason that I'm dismayed by the hostile reaction given to the Pope by many comrades.Lord knows, I'm the polar opposite of the Pope on a number of issues. If I had a vote in the conclave – a very unlikely eventuality – it certainly wouldn't go to someone like him. I believe homophobia and misogyny are not only wrong, they're downright unchristian. On HIV and condoms, I find the inability to compromise arcane doctrine in the face of huge human suffering in the developing world as maddening as it is baffling. Away from the purely doctrinal, the church's systemic failure as an organization to deal with clergy abuse has shaken trust gravely. In short, I've got a lot of things to be anxious about.
But what keeps me and, I suspect, a large section of the British faithful going is the knowledge that our faith isn't about an elderly man in red shoes. It's about a completely different person, who died 2,000 years ago. Catholics have followed their faith through the church for all of these years, and for centuries in Britain our forebears did so under threat of official state persecution. I, for one, am not prepared to let the temporal failings of the church – grave though some of them are – come before its spiritual mission.
I think Catholics are feeling these conflicts and anxieties very acutely now. Notwithstanding people's misgivings about the present Pope, a state visit to the UK is an opportunity for Catholics to have some limelight for a change; to feel united, proud, and to showcase their faith for a few short days. Whatever your views of the actions of the church's official leaders, these are reasonable and honourable desires by Catholics and they deserve to be respected.
I'll draw an analogy. When it comes to the monarchy, I am a convinced republican; but if the Queen were to receive a reception abroad like that the Pope has received from some people, I'd feel at least a little insulted as a British citizen. It doesn't matter that I disagree with the way our country's figurehead is selected – as a figurehead for the nation, it would be reasonable to interpret the reception given to her as indication of the regard and respect given to all of us.
It's for this reason that I, and a lot of other Catholics, are upset by the crass, snide and insensitive tone of many people on the left. There is a current of opinion which appears to believe that the Catholic faith is defined purely by the issues where they disagree, and by its controversies. It isn't. These are the abberations of the faith, not its affirmation. To say otherwise is, by implication, an insult to everything else that the Catholic faithful believe.
I don't want to suggest that the Pope should be immune from criticism; no mere person can be. But it's important to be clear about where criticism should be targeted, and not use the Pope's views and actions as a straw man for attacks on, and contempt for, Catholics and Catholicism. Catholics are struggling with their relationship with the church as it is: the controversies the church is embroiled in are not their fault, or within their power to change.
More from LabourList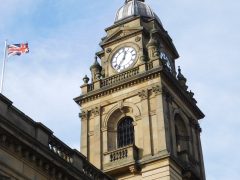 Comment
Left-wing Labour organisation Momentum ushered in a new dawn this weekend, with Gaya Sriskanthan and Andrew Scattergood succeeding…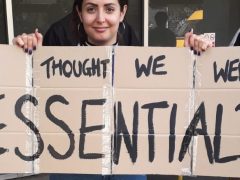 Comment
The pandemic has forced us to evaluate how we think about work, what is and isn't essential work,…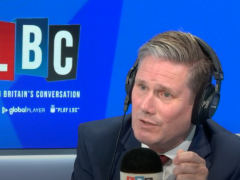 News
Keir Starmer has told an LBC caller who raised concerns over his recent comments on the Black Lives…