By Eilidh Macpherson
Today is international Blog Action Day, a day when bloggers around the world focus their posts on one topic, which this year is water.
With thousands of bloggers from over 125 countries taking part, it's a great chance to have a global conversation around water, sanitation and poverty issues, (if you still want to get involved you need to register your blog).
Water and sanitation are chronically neglected issues that have a devastating impact on the lives of millions, and which if we don't tackle, will make it impossible to make real gains in fighting poverty and inequality globally.
It's an area where Labour has a good track record of action, with DFID under Douglas Alexander playing a major part in the formation of the Sanitation and Water for All initiative (SWA), a global partnership between donors, developing countries, and multilaterals as well as civil society bodies such as the End Water Poverty campaign.
Yet while Labour's track record of achievement in this area is strong, the new government has given basic rights, such as water and sanitation, a political profile that these issues haven't had before. Andrew Mitchell, at the recent Millennium Development Goals Review Summit, placed water and sanitation high up on DFID's priority list.
As a campaigner, this increased focus is both welcome and important, but some worrying signs are appearing that suggest this enthusiasm isn't being followed up with concrete action.
In New York, the MDG Summit offered positive words, but the outcomes themselves were judged by many to be a major disappointment, with a lack of action proposed.
Even more worryingly, the new government, just a couple of weeks ago, dissociated themselves, (on the grounds that the right was ill defined), from the resolution on the right to water and sanitation, adopted by the UN Human Rights Council.
The resolution gives water and sanitation a standing equal to other social rights, as well as providing the legal impetus for states to incorporate the right to water and sanitation into national law. The UK's stance has been criticised by NGOs including Amnesty International.
Yesterday saw prompt action on water and sanitation from one of the new members of Labour's shadow DfID team, Rushanara Ali, who spoke during DFID questions on the need to honour the department's commitment to help 25 million people to gain access to water and sanitation in Africa over the next five years and, 30 million people in south Asia by 2011.
Labour need to ensure that the DFID team is held to their bold commitments in this area; promoting the SWA globally and recognising the fundamental right to water and sanitation
Diarrhoea is now the biggest killer of children under five in Africa (WHO), the water and sanitation crisis must remain a top priority for everyone involved in the flight against poverty.
Eilidh Macpherson is an anti poverty campaigner and Secretary of the Labour Campaign for International Development.
More from LabourList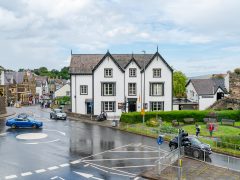 Comment
The recently announced co-operation agreement between Welsh Labour and Plaid Cymru offers much hope. The deal will see the…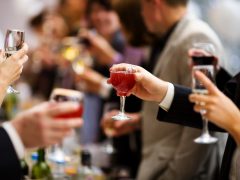 News
Jonathan Reynolds, Labour's new Shadow Business and Industrial Strategy Secretary, has urged people not to "pre-emptively" cancel their…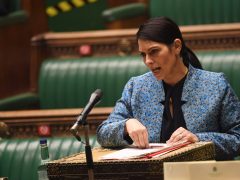 News
Yvette Cooper has resigned as chair of the home affairs committee following her appointment to the opposition frontbench…