By Barry Gardiner MP
So our leader opted for the Toynbee manouevre. Just a day after his election back in September the Blessed Polly wrote:
"The sooner he can bring on the best new faces, the quicker voters may look at Labour again."
Even she though must have been stunned by the sheer volume of the next generation that made it through to the front bench on this first outing of Miliband patronage.
Ed has once again shown that he understands power and how to wield it. Not since the days of the Plantagenet Kings had a Northern Baron been so publicly defenestrated as former chief whip, Nick Brown. But few Plantagenets had the simultaneous capacity to engender love and loyalty as Ed has done by the recognition of this quarter century of nascent talents. Now he has a Praetorian Guard at the heart of his New Generation Labour.
In life, the advancement of friends is rarely an unalloyed pleasure. In politics, it inevitably crystallizes a threat to one's own political ambitions. So it has been as surprising as it is welcome, to find that the reaction from the PLP has been of overwhelming goodwill to the twenty-five who find themselves shadow ministers within just five months of first sitting on the green benches. The fact is they are an incredibly talented bunch and they have shown exceptional diligence and skill in the commons mounting daily attacks on the Tories to considerable effect. Without this reservoir of goodwill they would have struggled and so would Ed, who might have been accused of over-promoting them to their and the party's detriment.
Of course there have been casualties. It is hard to ask your party to make do without real political intelligence like Pat McFadden or the despatch box and media skills of Ben Bradshaw and the mature David Lammy. And here there is a lesson. David's early career was blighted by too-quick promotion. Some of our new shadow ministers have never sat on a standing committee or taken a bill through its stages. Few have sat on a select committee long enough to produce a single report. Now they must lead opposition on a bill committee day after day without ever having seen it done.
This is no ultimate barrier to success and there is talent in abundance to overcome all these issues. My guess though, is that the 2010 crop of MPs will produce many more than just 25 future ministers. Bill Esterson, Kate Green, Julie Hilling, Stella Creasy, Greg McClymont, Tristram Hunt, Anas Sarwar, Karl Turner, Nic Dakin, Paul Blomfield, Julie Elliott, Sheila Gilmore, Michael McCann, Alison McGovern, Lisa Nandy, Pamela Nash, Bridget Philipson, Karl Turner all will have their day with a red box too. If now some of them are silently asking "Why not me?" Then perhaps in the future they may look back and thank Ed for not promoting them quite so fast. It will give them time to learn their trade, not just in the chamber but in the committee corridor too.
More from LabourList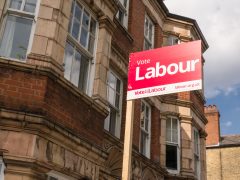 Comment
A decade ago, the writer Julian Baggini used demographic data to pinpoint the heart of England, before moving…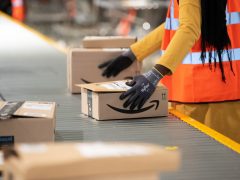 Comment
Our brilliant NHS and GP staff, scientists, lab technicians, nurses and volunteers are giving the whole country some…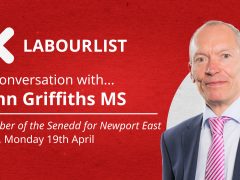 Video
Join us at 5pm on Monday, April 19th, for our latest 'In conversation with…' online event with LabourList…