By Richard Watts / @richardwatts01
As the row rages about the Tories' broken promises on child benefit, a much larger betrayal of a pre-election promise is in the offing. Before the election Labour said there would be cuts to Sure Start.
The effect of the attack was limited because the Tories moved so fast to deny it. David Cameron said this to Tory conference last year:
"But it's not just about money. It's also about emotional support, particularly in those fraught early years before children go to school. Labour understood this and we should acknowledge that. That's why Sure Start will stay, and we'll improve it."
But now, the briefing and rumours are that the government is planning a massive cut to Sure Start.
Sure Start Children's Centre are currently paid for by local councils using a 'ring-fenced' grant from central government. For example, Islington receives around £10 million through the Sure Start grant which covers the costs of:
– running Sure Start Children's Centres
– family support services and outreach
– health services like midwifery, health visitors and speech and language therapists
– subsidised childcare places for low income families
– training for childcare workers in the voluntary sector.
A recent Independent article is a good summary of the kind of work a Sure Start Children's Centre offers and the work that Islington does to ensure that, as David Cameron put it, middle class parents with sharp elbows don't deny more vulnerable families the services they need.
Increasingly strong rumours are emanating from government that this grant will be savagely cut. In fact a massive 60% cut is now being planned for across local government.
The consequences of a 60% cut to Sure Start would be severe. A council could cope in one, or a combination of, three ways:
First, Sure Start Children's Centres could simply close; and across the country many will if the Tory-Lib Dem cut to the Sure Start grant is anything like 60%.
Second, services could only be offered to a very small number of very needy and vulnerable families. David Cameron hinted this was his preferred option when he said:
"There is a criticism sometimes of Sure Start that a great new centre is established and the sharp-elbowed middle classes – like my wife and me – get in there and get all the services."
Third, charges for services could increase massively so that only the well off could afford to pay for them.
The consequences of all three approaches are deeply damaging. As a governor of one centre but also, more importantly, as a parent of a young child who regularly uses Sure Start Children's Centres I know the enormous difference they have made to parents and families.
Others have spoken at length about the benefits of these centres and the evidence base that early intervention is the most effective – and cost effective – way of helping families is overwhelming. Remember as well that this is still a pretty new scheme which is only beginning to succeed in most areas. Islington was one of the earliest adopters and our network of centres is only just finished.
The consequences of the closure or marginalisation of Sure Start Children's Centres will be felt across our country and for many years to come. It would the most short sighted policy of this myopic government.
The threat is real. It's time Labour re-launched a Save Out Sure Start campaign.
More from LabourList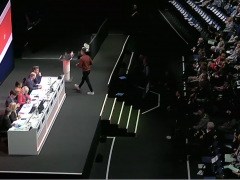 News
Labour passed a number of constitutional amendments, known as rule changes, at its party conference this year. We…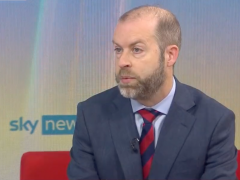 Video
Jonathan Reynolds has denounced the government's economic policy as "unsustainable, dangerous, reckless and a gamble with people's futures"…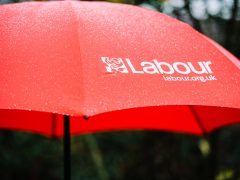 Daily email
YouGov published explosive findings last night. According to the pollster, Labour has a 33-point lead over the Conservatives – which…