By Kerry McCarthy / @KerryMP
Another Friday, another filibuster. Another example of parliamentary procedure at its most farcical.
On a number of allotted Fridays each year the commons sits to hear Private Members' business, i.e. Bills presented by MPs who have been fortunate enough to come in the top ten or twelve of the Private Members' Bills ballot. Lobbyists and campaign groups are poised ready for action when the ballot results are announced, eager to find an MP willing to promote their cause. And so it was that Rob Flello, MP for Stoke-on-Trent South, found himself in Parliament on Friday presenting the Sustainable Livestock Bill, which had been heavily promoted by Friends of the Earth as part of its excellent Fix the Food Chain campaign. By coincidence, second on the list was Rob's Stoke -on-Trent neighbour, Joan Walley, with her Public Bodies (Sustainable Food) Bill, which was supported by Sustain. Supporters of these campaigns had been lobbying their MPs, urging them to forgo constituency duties for once and be in Parliament on the Friday to support the bills. Even Hugh Fearnley-Whittingstall and Levi Roots were wheeled out in support at an event in the commons the night before.
I, for one, didn't need much persuading. I'd called a debate on the environmental impact of the livestock sector in Westminster Hall a few years earlier, and was thrilled that issue was no longer the preserve of 'mad vegans' like myself. (I'm projecting there; it's very apparent when I stand up in Defra questions that the government front bench is thinking 'here's the mad vegan again'. They roll their eyes when I raise topics like Nocton Dairy farm, with its plans for 8,100 cows to be kept in an industrialised bunker virtually all year round, which Jim Paice, the Defra Minister can't see a problem with. Check out the Not in my Cuppa campaign for more details).
Since the election that there's been a real shift of emphasis in Defra. The farmers have taken over, and the emphasis is once again on the producers, not the consumers of food. So the government was never going to look favourably upon a bill which imposes requirements on farmers to move towards more sustainable farming methods. The "greenest government ever" turned out to be not that interested in preventing the alarming rate of destruction of the rainforest by developers producing soy and grain to feed Western livestock. Or the significant production of greenhouse gases from agriculture, and the livestock sector in particular.
On Friday the aim of the bill's supporters were simple. We wanted to get it through Second Reading and into committee. Further down the line we'd face the hurdle of whether the government would block the bill when it came back to the commons, but on Friday we simply wanted to debate the issues and then put it to the vote. We were confident we had a majority of those present, with even some support on the Tory benches from Zac Goldsmith and Jo 'brother of Boris' Johnson.
But on Fridays it doesn't quite work like that. Business starts at 9.30am, and continues until 2.30pm. If you don't like a bill you could take the conventional route of rallying opposition and voting it down, but that doesn't happen. Instead we have the usual suspects, loathed and feared by the Tory whips in equal measure but also damned useful to them on occasions like this, who basically come along to talk. And talk. And talk. The opposite rules to Just a Minute apply; the more hesitation, deviation and repetition they can work into their speeches without being pulled up by the Speaker, the better. Christopher Chope devotes much of his parliamentary career to this art. David Nuttall, a new boy from Bury North, seems to have decided to take it up as a hobby. Phillip Davies, scourge of 'political correctness gone mad' is another. (And yes, we did it too when we were in government, Andrew Dismore being the acknowledged expert on boring for England on any topic with barely a moment's notice).
There's no point trying to have a reasoned debate. The Tory, Tony Baldry, disingenuously accused supporters of the bill of a lack of interest because none of them spoke in its favour; even Rob Flello had only managed ten minutes. He knew, as we all did, that time was of the essence. Every minute we spoke, every intervention we made to challenge or correct the patent nonsense spewing from the mouths of the bill's opponents was a gift to them, another minute they didn't have to fill. So we sat there, fuming while Jacob Rees-Mogg read out lines of poetry from a mug he'd possessed in childhood, and told us all about the superiority of Somerset eggs and a pig called the Empress of Blandings who lived on potatoes and won prizes. (Tony Baldry had told us earlier he owned two sows called 'affectionately' Hazel and Harriet, which Hazel and Harriet would no doubt regard as a lovely gesture). And then the Mogg moved on to Bazalgette and the sewage system, and the battles of Agincourt and Crecy, and the fact that he didn't much care for Thai chicken because it was too spicy…
Our only chance to stop this farce was to move a closure motion: that the issue had been fully debated and that 'the question be now put'. But that's at the discretion of the Speaker, and the Deputy, Nigel Evans, made it clear he wouldn't allow a closure motion until the front benches had spoken. And then Chope got up to speak, and we were told he had to be allowed a fair crack at it… So it was close to 2pm by the time the closure motion was put, and sadly by then many of the MPs who had stayed in Westminster to support the bill had drifted off to their constituencies. We couldn't muster the 100 MPs we needed to halt the debate and to have a vote on the actual bill (which we'd have won), so the debate resumed. The Mogg managed to stroll across the finishing line, still talking, at 2.30pm, which effectively killed the bill.
This is the second Private Members' Bill Friday in a row this has happened. John McDonnell's trade union rights bill was given the same treatment a fortnight or so ago. MPs aren't at all happy. Joan Walley, who didn't even get a chance to introduce her Bill, was furious. We need reform. Word has it that the Speaker is sympathetic (after all, he has to listen to Nuttall and Chope drone on, week after week) and there's clearly also a role for the new Backbench Business Committee, whose job it is to assert the right of backbenchers to be heard in parliament. One suggestion is to move PMBs Fridays to a Wednesday evening, or Tuesday morning, when more MPs will be around. I don't see why simple time limits can't be introduced. Parliament has to realise how ridiculous it looks to the outside world, and how disappointed and frustrated our constituents are when they see us playing silly games and reading out mug poetry (Mogg poetry?) when we're meant to be making laws and running the country. It's time to put our House in order.
More from LabourList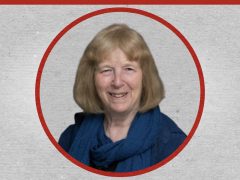 Comment
Labour's ruling national executive committee (NEC) met in the party's new headquarters at 160 Blackfriars Road, further from…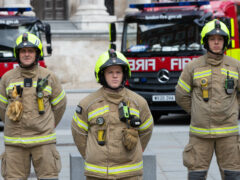 News
The Fire Brigades Union has announced that firefighters will take strike action following a ballot that saw 88% vote…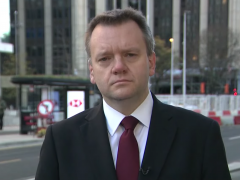 News
Nick Thomas-Symonds has declared that Rishi Sunak has "very serious questions" to answer about what he knew about…