Michael Gove, the coalition's secretary of state for Education, holds a degree in English from Lady Margaret Hall, University of Oxford. Thousands of young people and their families around the country who are dumbfounded by his announcement today may well be wishing that he had studied Economics instead.
It's nonsensical for the government to argue that a massive hike in tuition fees, from £3,000 at present to over £9,000, won't put people off applying to university. It doesn't take a maths genius to perform the sort of simple cost-benefit analysis that A-level students around the country are making right now. Young people will have to trade off the prospect of being saddled with nearly £30,000 in tuition fee debt alone, not counting subsistence at university, against the potential increased future earnings from a university education. Those who want to be highly-paid corporate lawyers or bankers know that their future earnings will more than compensate for the huge debt they will start their working lives with, but what about young people who want to be teachers, social workers, medical researchers – degree-level jobs that rarely pay enough to shift up to £50,000 of debt. Many young people, already just on the cusp of embarking on third-level education at £3,000 per annum, will find themselves priced out of a market where only the rich can take the best courses at the most prestigious universities. Labour must argue strongly against the marketisation of education in this regard, where the standard of education depends not on ability to think, but ability to pay.
Were Michael Gove an economics graduate, he might have considered the public, as well as private, benefit of academic third-level education. The UK can't compete as a low-skills economy; to attract foreign investment and to grow new jobs, we must upskill our workforce. Ireland's Celtic Tiger boom was fuelled by the introduction of free third-level education (both academic and vocational) in the early 1990s by Labour Minister Niamh Breathnach. Our economic recovery similarly relies on creating jobs, which relies in itself on a highly-educated and competent workforce.
Gove needs to go back to school on this policy – but at £9,000 a year, his political education on this issue won't come cheap.
More from LabourList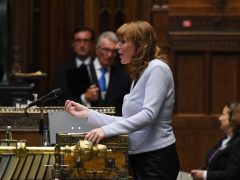 News
Angela Rayner has said Boris Johnson was either "negligent or complicit" over the sexual misconduct allegations made against…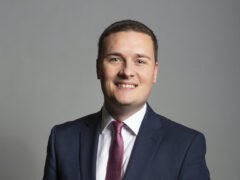 Comment
This weekend, I marched through the streets of Tredegar to celebrate the memory of Nye Bevan. It was…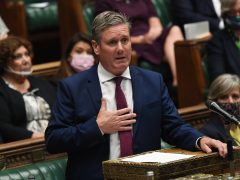 Daily email
"It's realistic." That was Emily Thornberry's assessment of Keir Starmer's announcement yesterday that a Labour government would not seek to…