By Mark Ferguson / @markfergusonuk
There's a fascinating post from Jonathan Isaby over at Conservative Home that suggests that Tory HQ aren't exactly throwing everything at the Oldham East by-election. Isaby says:
"I am detecting increasing concerns from various quarters that the party machine is not putting its all behind Kashif Ali's campaign to win the seat in which he was less than 2,500 votes behind the winning candidate in May."
"Many of those I have spoken to fear that CCHQ has decided not to fight Oldham East and Saddleworth seriously in order to maximise the chances of the (second-placed) Lib Dems gaining the seat from Labour."
This certainly seems to chime with what Richard Jones (editor of the excellent Saddleworth News) has seen on the ground. Richard told me yesterday that the Conservative campaign has been "all but anonymous".
Telegraph journalist James Kirkup asked David Cameron this morning to explain why voters in Oldham East should vote Tory – and the answer was less than convincing:
"Obviously, in a coalition, you always wish your partners well. I think the coalition has worked extremely well. All I would say is the context of the by-eletion is the MP elected at the election has been found in court to have told complete untruths about his opponent. I think that is an extremely important context."
"In that context, we wish our partners well. They had an extremely tough time. All the unfairnesses and untruths about their candidate – he's now been exhonerated. So of course I wish them well. We'll be patrolling the the same streets and fighting for the same votes. But I hope that will be done in a slightly more friendly manner than it has in the past."
Although Labour are the bookies' favourites for the January 13th poll, sources close to the Labour campaign have suggested that they expect a close race. Having the Tories take things easily will certainly make things more difficult for Labour.
We'll be in Oldham East in the New Year to report on the campaign (and knock on plenty of doors) – if you want to get involved in the campaign, you can contact the campaign team by email.
More from LabourList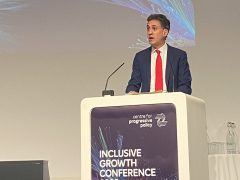 Daily email
With the Tories doubling down on anti-green attacks, Ed Miliband gave Labour's 'green jobs and lower bills' messaging…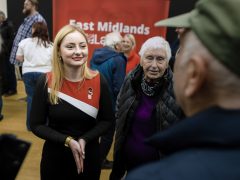 Comment
I was on day four of my honeymoon in Suffolk when I got the call to say Peter…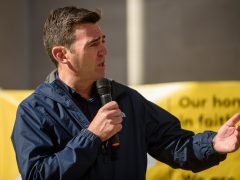 News
Andy Burnham has said "there is an argument for a basic income" and proposed overhauling inheritance tax to…